Duane Chapman, aka Dog The Bounty Hunter, is no stranger to controversy. The reality star has repeatedly hit the headlines for some questionable behavior, notably making waves in 2007 when a phone conversation he had with one of his sons in which he used racially insensitive language was made public.
Duane issued an apology, saying (via People), "My sincerest, heartfelt apologies go out to every person I have offended for my regrettable use of very inappropriate language." He added he was "deeply disappointed" in himself and also claimed that the phone call "was completely taken out of context." He continued, "I know that all of my fans are deeply disappointed in me, as well, as I have tried to be a model for doing the right thing. I did not do the right thing this time, and hope you will forgive me. We learn from our mistakes, as my story of overcoming a life of crime has proven, and I will learn from this one for the rest of my life."
As a result of the incident, A&E paused production on his show, "Dog the Bounty Hunter," and launched an investigation. The show was then shelved indefinitely, but it was confirmed in February 2008 that it would be making its way back to the airwaves before being canceled in May 2012.
Now Dog The Bounty Hunter is back in the headlines for all the wrong reasons once again. Read on for what we know about his latest scandal.
Dog The Bounty Hunter was accused of racism, homophobia, abuse, and infidelity by his own daughter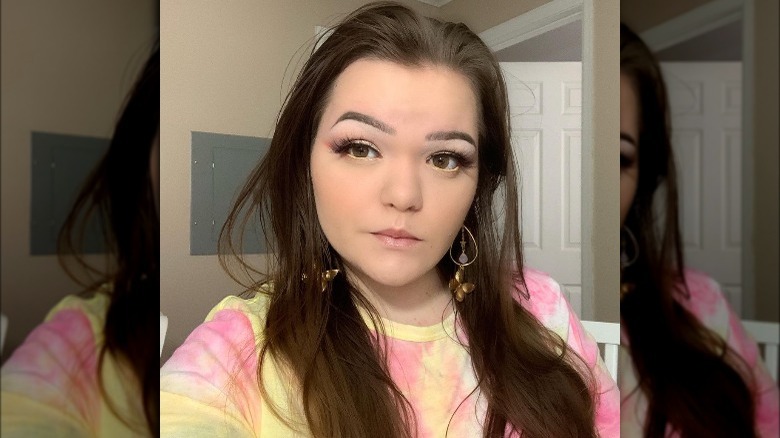 August brought more serious allegations against Duane "Dog The Bounty Hunter" Chapman, this time from his own daughter. Bonnie Chapman — who's been open about her feud with her dad and is the daughter of Duane and his late wife Beth Chapman – posted a lengthy statement on Facebook in which she accused her dad of racist behavior, homophobia, infidelity, and threatening her.
Bonnie claimed she was not invited to his impending wedding with Francie Frane because of her vocal support for the Black Lives Matter movement. "I'm sorry, but I can't defend my Dad's racism," Bonnie wrote in part, accusing her famous father of "using racial and homophobic epithets," which she claimed was the reason Duane was allegedly let go by UnleashedTV.
Bonnie also went on to accuse Duane of cheating during his marriage to his late mother and alleged that she "was always silenced by him, threatened with physical violence" but said she "will no longer back down," adding, "He has embraced old prejudices and doubled down on racist and homophobic stereotypes." Bonnie also alleged that her dad has "used horrific epithets against LGBTQ people, and he has further aligned himself with right-wing extremists who believe in QAnon theories."
But what did Dog The Bounty Hunter have to say about the allegations? Keep scrolling for his response.
Dog The Bounty Hunter denied being racist but admitted to using the N word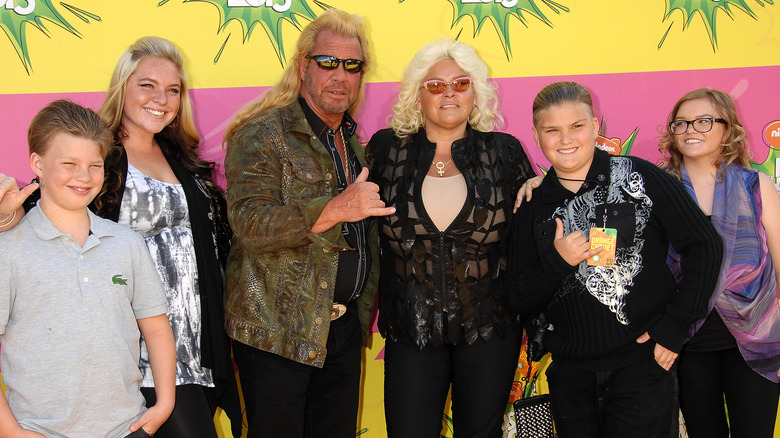 Duane "Dog The Bounty Hunter" Chapman got candid about the allegations made against him by his daughter, Bonnie Chapman, in a September interview with Entertainment Tonight.
The reality star claimed that he "has never been a racist" but admitted to using the N word before because he "thought [he] had a pass in the Black tribe to use it." Dog The Bounty Hunter alluded to his time in prison for making him feel comfortable using the term, describing it as "a word that we used back and forth as maybe a compliment. My pass expired for using it, but no one told me that." He then claimed, "To say a racist name doesn't qualify to make you a racist," which interviewer Kevin Frazier didn't appear to agree with.
Dog The Bounty Hunter then went on to deny the allegations accusing him of being homophobic. "I have three people on my staff that are gay men. My daughter [Lyssa] is gay. I don't understand why anybody would ever say that," he said. "Would I die for a gay man or a Black man? I'd lay down my life."
Duane and Francie Frane previously issued a statement regarding Bonnie's claims (via People), stating her "allegations are false and a misguided attempt to derail our wedding." They also asked for fans to "pray" for her.
Bonnie does not yet appear to have publicly responded to her dad's retort.
Source: Read Full Article