It's been nine years since the Disney XD series "Zeke and Luther" aired its final episode. The show, about best friends Zeke and Luther who plan to be the greatest professional skateboarders, premiered on June 15, 2009, and aired for three seasons and 73 episodes before its finale on April 2, 2012. Oddly, the episode called "Pilot," which was filmed first and intended to be the first episode, aired fourth in Season 1, while the fourth episode made, "Bros Go Pro," aired as the premiere. And unlike other adult series (ahem, "Firefly"), it didn't kill the show.
Introduced in that first episode is Zeke's little sister Ginger, the primary antagonist of the show, played by child actor Ryan Whitney Newman. Ginger is a young entrepreneur, frequently opening up new businesses like lemonade stands and falafel stands. She plays the flute, enjoys practical jokes, and loves to torment her older brother, played by Hutch Dano (no relation to Paul, though he is from an acting family). The blue-eyed, brunette Newman relishes her role, appearing in 54 of the series episodes.
As she's grown up in the industry and moved on to additional roles, Newman has grown even more gorgeous — as if she were ever not beautiful. Let's take a look at how she's grown up.
Ryan Newman started acting as a child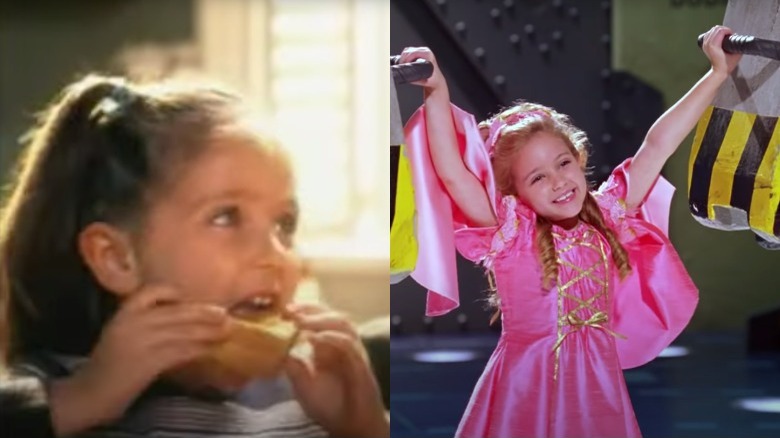 Born in 1998 in Manhattan Beach, California, Ryan Newman started her career young, at age 3, first working as a print model. She starred in a commercial for Kraft Singles cheese slices — opposite Patrick Warburton — acting older than her age and telling her daddy what's what, as so many kids do in commercials. Her busy film career began shortly after, making her debut by lending her voice to the 2006 animated movie "Monster House," which also starred big Hollywood players like Steve Buscemi, Catherine O'Hara, Kevin James, and Maggie Gyllenhaal. She was only 6-years old when "Monster House" was filmed, making her the youngest actor to have been motion-captured for a role, according to IMDb.
That same year, Newman appeared onscreen in the box-office disappointment "Zoom," opposite more big names, such as Tim Allen, Courtney Cox, and Chevy Chase. In it, Allen plays Captain Zoom, a former superhero tasked with training new up-and-coming superheroes. Newman plays the youngest of those up-and-comers, Cindy Collins, aka Princess, an 8-year-old girl with superhuman strength. The adorable Newman, who holds her own in this leading role, was indeed 8 years old when the movie premiered. While the film was officially a box office bomb, bringing in only $12.5 million worldwide and winning only 4% praise on Rotten Tomatoes, none of that seemed to matter to Newman's burgeoning career.
Ryan Newman played the young version of a famous face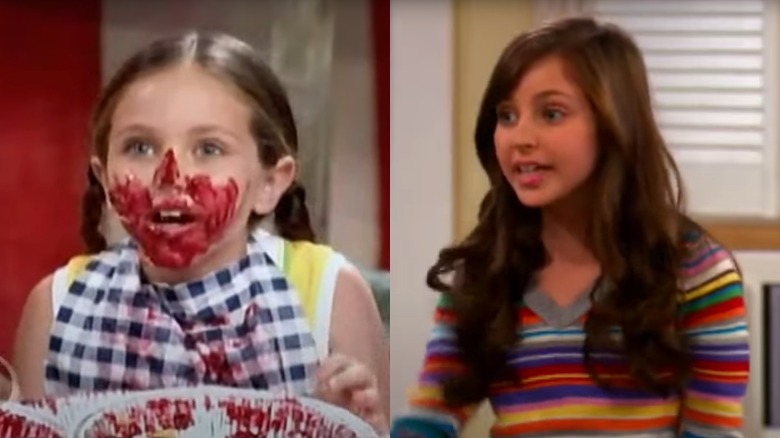 With her first big film role under her belt, Ryan Newman started branching out into television. She became part of the Disney machine, playing roles in several popular Disney Channel original series. She starred in an episode of "Good Luck Charlie" as Kit, Gabe's first crush, per J-14. She also appeared in the Season 3 episode of "The Suite Life of Zack & Cody," with Cole and Dylan Sprouse.
In 2007, the year after "Zoom," Newman appeared in two episodes of "Hannah Montana" as the young version of its main star, Miley Cyrus. The series follows the adventures of a teen pop star, Hannah Montana, who tries to maintain her normal life through her alter ego, Miley Stewart (both played by Cyrus). In the late Season 1 episode, "Smells Like Teen Sellout," teen Miley remembers when Young Miley entered and won a pie-eating contest, and learned she's allergic to raspberries. Newman, who loves to sing, even gets to show her voice a little in her second appearance, in the Season 2 episode, "I am Hannah, Hear Me Croak." The episode flashes back to young Miley receiving her first guitar for Christmas, while her parents encourage her to perform. Cyrus's real-life dad Billy Ray Cyrus plays her father, while another big name, Brooke Shields, plays Miley's mom. At only 12 years old, Newman had already worked with an impressive roster of stars.
Ryan Whitney Newman learns to skateboard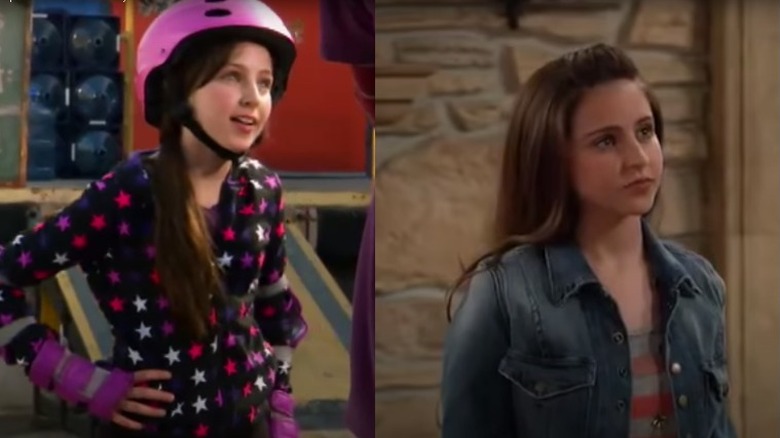 Landing the role she's perhaps best known for, Ryan Newman played Ginger Falcone, the younger sister and torturer of the titular Zeke in "Zeke and Luther." The skateboarding series ran for three seasons, airing from June 2009 to April 2012, and Newman enjoyed playing the clever girl for its whole run. As Newman explained to NatalieInterviews in 2010 (where she also confessed "I'm obsessed with Hello Kitty"), Ginger is "always trying to outwit her brother and try to play pranks on him, [to] make sure everyone knows that she's smarter than him and so much younger." Newman gained lots of experience in the family-like atmosphere, and even learned a new skill: "I did learn how to skateboard and I love it."
Growing up in the Disney family, Newman moved from "Zeke and Luther" directly into "See Dad Run," a sitcom about a hapless single dad trying to raise three kids. Scott Baio plays the dad, David Hobbs, and Newman is Emily, his eldest daughter. (Ramy Youssef, who now has his own Hulu show, also appeared in 45 of the 55 episodes.) Newman starred in the entire run of the show, from 2012 to 2015.
Shortly after that series ended, Newman jumped over to another major kids' studio, Nickelodeon, and joined the cast of "The Thundermans." She played the role of Allison in its third and fourth seasons. While working on these popular programs, Newman also won a role in a famous — or infamous — movie franchise.
Ryan Newman battles fierce creatures in a re-cast role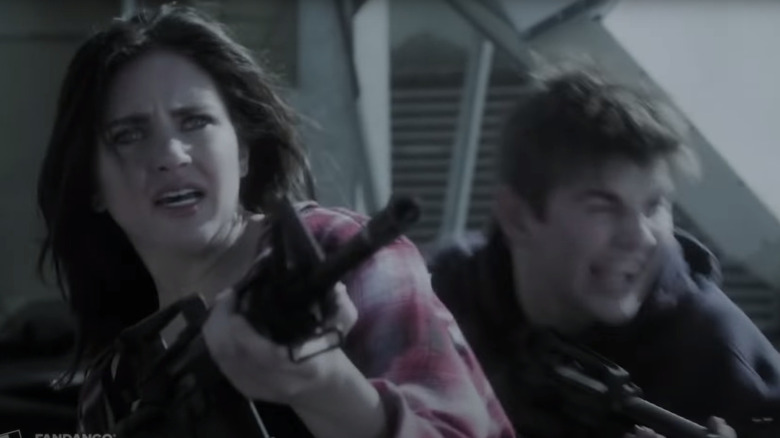 While busy appearing on Disney kid's shows "See Dad Run" and "The Thundermans," Ryan Newman landed a big part in another, more adult movie franchise. After the Syfy Channel original movie "Sharknado" became a surprise hit, and spawned several sequels, Newman found herself taking over the role of Claudia Shepard, daughter to original cast members Ian Ziering's Fin and Tara Reid's April, in "Sharknado 3: Oh Hell No!" The original Claudia, Aubrey Peeples, moved on to the series "Nashville" and the movie "Jem and the Holograms," according to Bustle, so Newman took over. She continued the role for two more "Sharknado" films, "Sharknado 4: The 4th Awakens," and "The Last Sharknado: It's About Time" in 2018. (Are these the greatest movie subtitles or what?)
While being a badass and killing sharks — telling Celebified that "I stab a shark with a selfie stick," in "Sharknado 3" — Newman even landed a role for her real-life boyfriend, Jack Griffio (who played Max Thunderman), who plays her boyfriend Billy on screen. She explains that the producers told her they weren't sure about the person they were considering for the role, saying "We want someone you have really great chemistry with. Do you know anyone?" So naturally, she suggested Griffo. He was on a plane within five hours and starred in the movie. It's a good thing the producers agreed that Newman and Griffo did indeed have good chemistry.
Ryan Newman moves on to other things, including college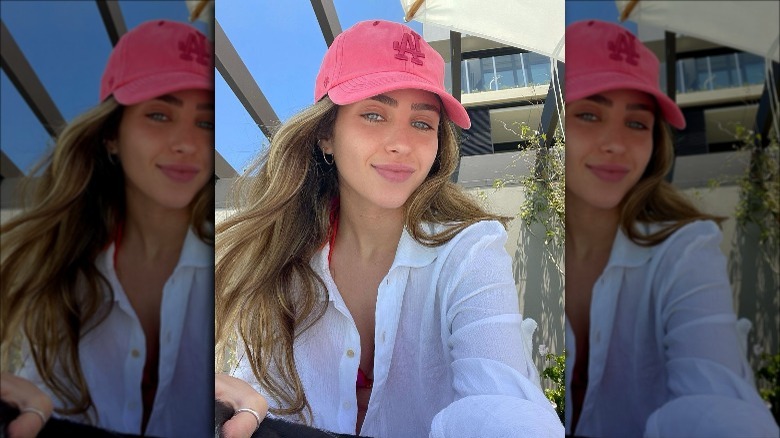 In between "The Thundermans," "Sharknado" movies, and a few appearances in 2016 movies like "The Thinning" and "Alexander IRL," Ryan Newman started a new adventure: She was accepted to college. The then 18-year-old actor decided to attend school at the University of California in Los Angeles, telling UCLA's college newspaper Daily Bruin that she chose the school because, "I want to stay in the LA area so that I can continue pursuing my career, and UCLA is one of the finest institutions in Southern California." She also realized that she'd probably be "busier probably than your average student," balancing her acting career with her schoolwork.
And what is she studying? Newman is following in the footsteps of both her parents: "My mom has a masters in psychology and my dad has a Ph.D. in psychology," she said, choosing to study the same thing. "It will help me with myself while I am doing this whole Hollywood thing and just getting through life with other people, with different personalities," she said. She posted on Instagram in 2019 that she graduated Summa Cum Laude in 2019 with a bachelor's in psychology.
Newman, who is also "big into charity and philanthropy," has a clothing line with Compassion Brands, a "positive messaging lifestyle" brand with the tagline "fashion against bullying" that "raises awareness and funds for the Anti-Bullying community." Newman's tees and muscle shirts have messages like "Take less, give more." She's also active on Twitter, Instagram, and Facebook, frequently posting gorgeous pictures.
Source: Read Full Article