The TV personality, who joined the Bravo show in 2015, previously teased that she may not return to the reality series after having an unpleasant experience while filming a season 9 reunion.
AceShowbiz -Did Lala Kent throw shade at her "Vanderpump Rules" co-stars? After hinting at her exit from the Bravo reality show, the TV personality appeared to diss her co-cast members with a cryptic social media post.
On Wednesday, December 8, the 31-year-old took to her Instagram Story to share a quote that read, "The faker you are, the bigger your circle will be. The realer you are, the smaller your circle will be." It added, "These are well-known facts."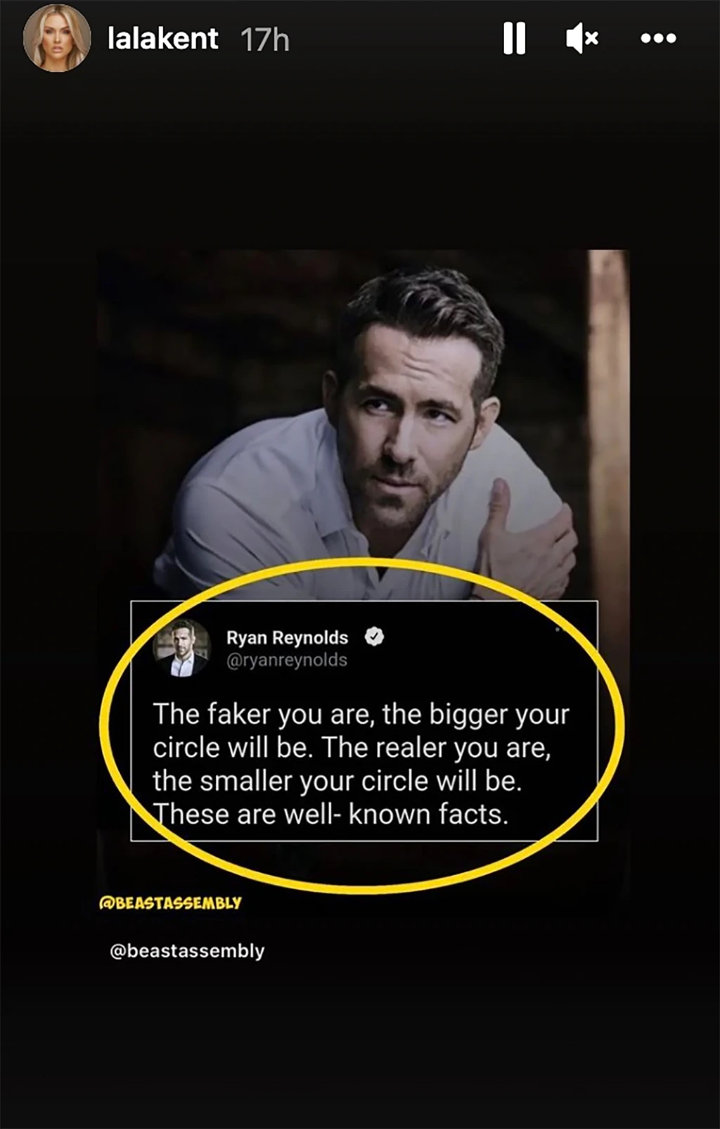 Lala Kent shared a cryptic post after hinting at her 'Vanderpump Rules' exit.
Lala shared the cryptic quote after she got candid about her unpleasant experience while taping the recent season 9 reunion. "I've been on this show for six years. I've changed a lot as a person – no one can tell me otherwise," she said in the Wednesday episode of her "Give Them Lala" podcast. "But after that reunion, I sat back and thought, 'Is this the space for me anymore or do we need to do some soul-searching?' "
"And who knows – there may not even be another season that comes out of this," the Bravo star went on sharing. "[If] tomorrow they call and say, 'We've been picked up,' I would take a big pause because I don't know if that's the space for me anymore."
Noting that Raquel Leviss was the only co-star who reached out to her after filming the reunion, Lala explained, "That was very telling for me." She added, "I'm not saying that this group of my friends are bad people in any way. Just because I'm going through something doesn't mean the world stops."
"But I was visibly upset on the reunion, and for not one of them except for my little Bambi to reach out and say, 'I just want to say I'm sorry for what you're going through,' was, like I said, eye-opening," the mother of one, who joined "Vanderpump Rules" during season 4 back in 2015, continued. "I left that reunion feeling not much resolve. I left feeling a bit alone and isolated."
Source: Read Full Article