It is one of the most iconic TV shows of all time, and even though the series ended many years ago, fans still hope for a reunion special.
Friends was responsible for launching the careers of actors like Jennifer Aniston, Courtney Cox, David Schwimmer, and Matthew Perry. Although talks of a reunion persist, it seems unlikely to ever happen. Recently, Matthew Perry spoke out about why he's concerned about a reunion, and why he isn't even sure it's a good idea.
When did 'Friends' end?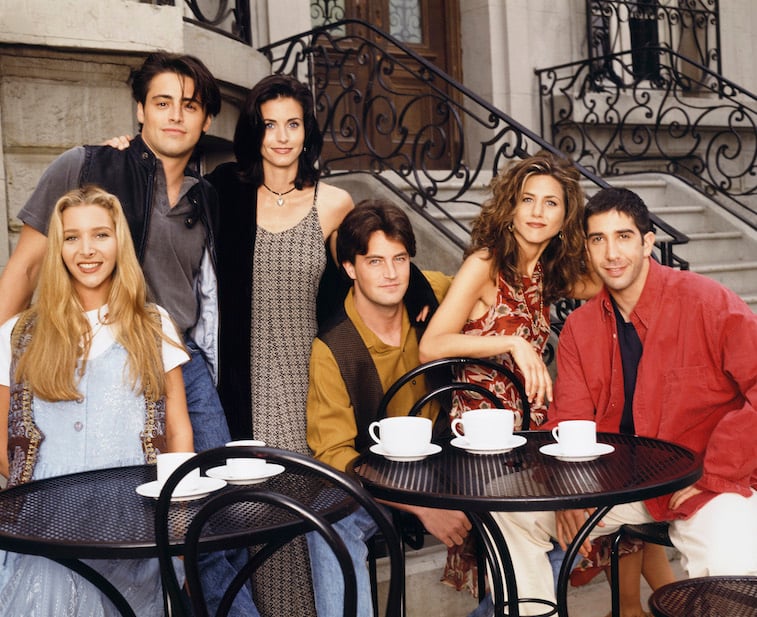 In September 1994, the television landscape changed forever when Friends premiered. Featuring a catchy theme song and a roster of charming, attractive young actors, Friends focused on a group of struggling young adults who live in the same New York City apartment building.
Navigating through triumphs and tragedies alike, Friends was hilarious, but also not afraid to portray the challenging times in life.
The show was nominated for numerous Emmy Awards, won several, and ended up becoming one of the most popular TV shows ever. It ran for ten years, and when the finale aired in May 2004, it was considered it to be the end of an era. Even though all of the actors have gone on to enjoy successful careers post-Friends, many fans still view them through the lens of their favorite TV show.
Do the actors want a reunion show?
More and more vintage TV shows are getting reboots these days – from MacGyver to Magnum, P.I. It seems very possible that Friends could be the next series up for revival, especially considering all the actors are still around and very much active in the field.
However, there's one small problem with the idea of a Friends reboot – most of the actors have shot down any idea of a reunion show, although they still very much enjoy spending time together off-camera.
Matt LeBlanc, who played dimwitted wannabe actor Joey Tribbiani on the show, has openly spoken out against the idea, saying the show was filmed during a very finite time in their lives and that it worked best when they were all that exact age.
He went on to say that it would be "sad" to see the characters as much older people and that the past should be left in the past. In fact, every single one of the Friends actors has vetoed the idea except for Jennifer Aniston, who stated ambiguously in an interview that "anything can happen."
Even the show's original creators aren't on board with a reboot. Marta Kauffman, one of the writers and producers on Friends, believes that there's no way the original show could be topped and that it wouldn't make any sense at all to try and bring everyone back together.
What does Matthew Perry think about a 'Friends' reunion?
Matthew Perry, who played neurotic Chandler Bing on Friends, agrees that reviving the show wouldn't be a great idea. In a 2017 interview, Perry opened up about his deeply-held fear regarding a reunion.
He stated that he has a recurring nightmare in which the actors all got back together to film new episodes and that no one cared enough to tune in and watch.
Perry went on to joke that for that reason alone if anyone seriously asks him to join a Friends reunion, he would say no. He also stated that the original series ended on such a high note that they would be crazy to try and beat it.
While that news might disappoint fans, it also makes sense – after all, some things are better left as perfect time capsules. Reuniting the actors might be fun to see, but it also might not make for truly quality television.
Source: Read Full Article