Ryan Serhant and Fredrik Eklund from Million Dollar Listing New York didn't tie season 9 in a neat bow as Serhant shares he will never truly be "best friends" with Eklund. The brokers ended a wild season at Steve Gold's jaw-dropping listing, which was when Serhant admitted that all is not entirely copacetic with Eklund.
Meanwhile, Eklund says he's moved past their latest spat. "Ryan's here at the open house but you know what? I've moved past that," he said in a confessional referring to their confrontation during the last episode. "I mean, I don't need that negativity in my life. And I'm closing so many deals, I'm just gonna focus on that."
Why were Fredrik Eklund and Ryan Serhant feuding on 'Million Dollar Listing New York' Season 9?
Serhant, for the most part, is focusing on his own deals, but still plans to keep Eklund at arm's length. "It's nice to see him twice a year," he said to Kirsten Jordan who asked about his relationship with Eklund. She joked about "swapping developers back and forth" and he smiled "No, don't bring that up."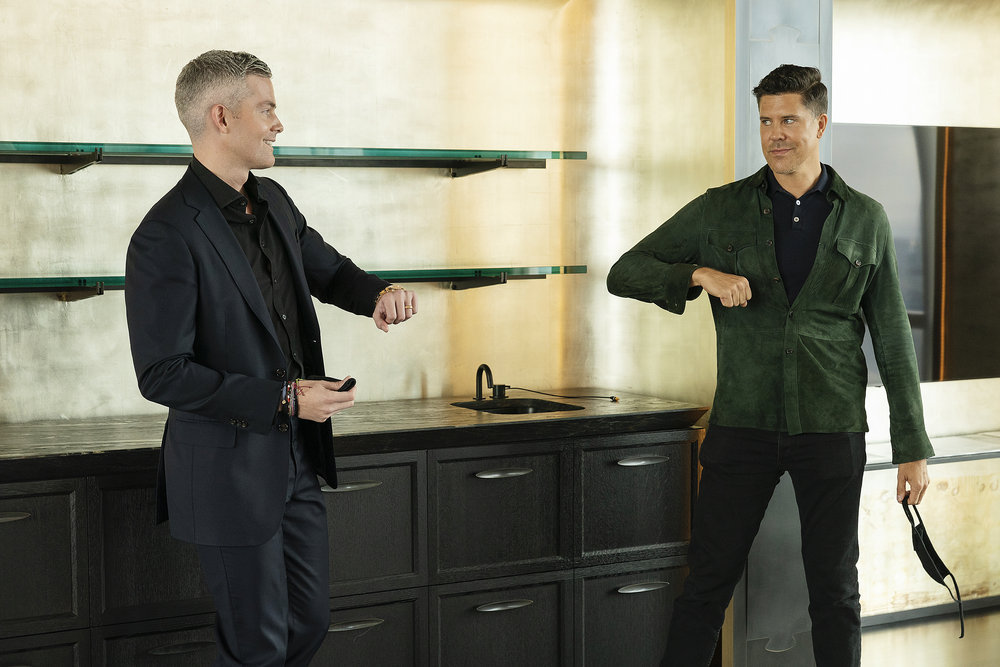 Eklund was furious when he returned to New York only to learn that some of his developers started reaching out to Serhant. "First of all, he knows I have the building," Eklund said in a previous episode. "He's got my phone number the last time I checked. Why doesn't he call me? To call a client directly is actually unethical. What is it between me and Ryan Serhant? He's always going after my business. And I have never ever, that's the truth, pitched his buildings."
Did Ryan Serhant and Fredrik Eklund resolve their feud on 'Million Dollar Listing New York' Season 9?
Serhant said last week's spat wasn't really resolved. "Fredrik has been arguing with me for nine years!" he said in a confessional. "I'm over it. We're never gonna be best friends. We're never gonna see eye to eye on everything because we are naturally born competitors. And we play in the same markets."
He then pointed out that they both have a multi-million dollar building sale close to each other. "So may the best person win," Serhant added. Jordan wondered to Serhant if they clash over business. But Serhant snarks, "No he's just a broker." Shrug.
Fredrik Eklund brings drama to 'Million Dollar Listing Los Angeles' Season 13
The root of Eklund and Serhant's current feud surrounds Eklund's bi-coastal business life. Eklund moved to Los Angeles before the pandemic hit, which may have provided an opening for the New York-based brokers. In fact, Eklund's New York-based partner John Gomes expressed his concern during last week's episode. There's something I want you to be aware about," Gomes said. "I've been hearing from a couple of different people that Ryan is out there talking about how Fredrik has left New York."
Eklund joined Million Dollar Listing Los Angeles as a full-time cast member and apparently brings the drama and heat to season 13. Eklund shared a teaser on Instagram. "There's a lot I want to say about this season." He added that the L.A. cast was "incredible." And, "They are what we say tv-gold every single one of them. Therefore I had big shoes to fill when joining."
Source: Read Full Article