"My 600-Lb Life" has remained a big hit for TLC since it first debuted on the network in 2012. The controversial series follows a range of dangerously overweight individuals as they attempt to lose weight and tackle their health issues.
Surgeon Younan Nowzaradan — who fans may know better as Dr. Now — is the man taking care of those looking to turn their life around by offering health advice and creating personalized diet plans. Some stars of the show have also been known to undergo surgery to assist them on their journey, including receiving gastric bypass surgery or sleeve gastrectomy (via People).
But, as with any show that creates entertainment out of the personal lives of others, and particularly their health struggles, the series hasn't been without controversy over the years. As a result of following the lives of those who are classified as morbidly obese, the production company, Megalomedia, has been hit with a series of lawsuits as well as sadly seeing numerous "My 600-Lb Life" cast members pass away.
But will the show be returning to TLC for another season? Read on for what we know.
When will My 600-Lb Life season 10 be released?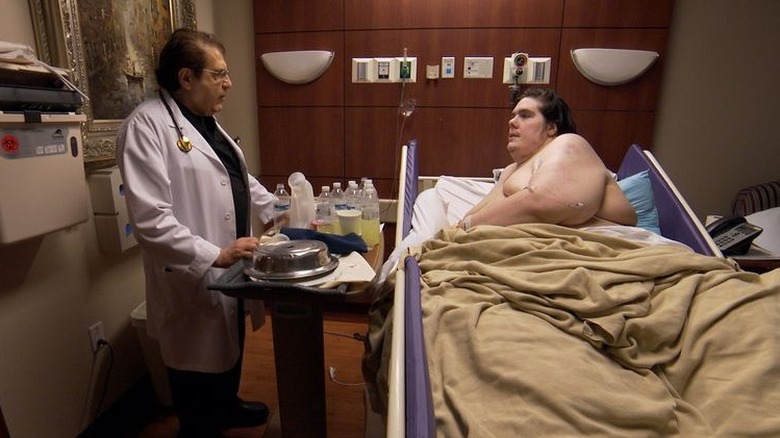 As of August 2021, TLC hasn't officially confirmed if "My 600-Lb Life" will be getting a Season 10, however, it seems like there definitely are plans to bring the show back at some point. According to TV Show Ace, the show put out a casting call in February 2021, potentially to look for the cast of Season 10, but it could still be a while before we see new episodes.
Deadline reported in March 2020 that Megalomedia shut down production on the series due to coronavirus-related risks. A spokesperson said, "The safety of our show talent, crews and employees is our top priority. Production on 'My 600-lb Life' has stopped and will not resume until the crisis is resolved. It is our sincere wish that our talent, crews and their families are being safe and staying healthy during this unprecedented time."
TLC and Megalomedia don't appear to have officially confirmed a return to filming, though Dr. Younan Nowzaradan appeared to let the cat out of the bag on Instagram on August 18. Dr. Now shared a photo of himself pointing to a scale and claimed a "new season" of "My 600-Lb Life" will be "coming soon."
It's not out of the question for the show to continue on its past release schedule despite the delay, either. New seasons of "My 600-Lb Life" usually debut in late January/early February, meaning there's still a possibility it could return in late 2021 or early 2022.
Who will be in the cast for My 600-Lb Life Season 10?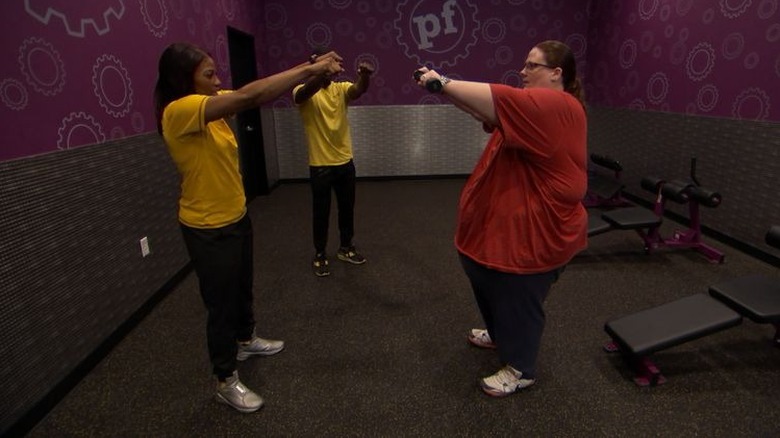 "My 600-Lb Life"'s February 2021 casting call means fans will probably see a slew of new faces in Season 10. Though there's been no announcement just yet about the cast from TLC, TV Show Ace reported that the minimum weight limit for cast members had been lowered, with the casting team looking for people to star on the show who weigh more than 500 pounds, rather than the 600 pounds mentioned in the show's title.
The casting call confirmed the series was "searching for individuals weighing 500 pounds or more who are ready to embark on a year-long journey to regain their health." More specifically, the show's "ideal candidate" was described as being "male or female, over 18, weighs between 500-800 pounds, lives in the continental US and is ready to commit to a year-long program to improve their health." It also noted that a few cast members who have been approved by the shows' physician "will also receive Gastric Bypass Surgery."
What happens in the My 600-Lb Life season 10 trailer?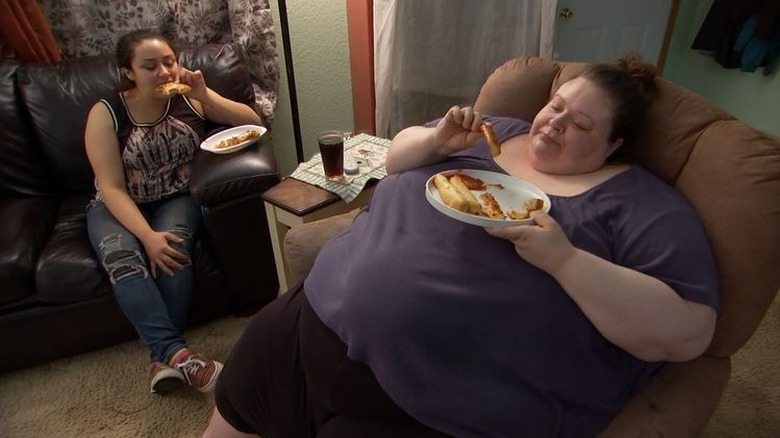 As there's been no official word on "My 600-Lb Life" Season 10 from TLC just yet, there's no new footage to show and no teaser trailer as of August 2021. However, the network didn't drop the trailer for Season 9 until December 2020 when Hollywood Life exclusively debuted the teaser video, meaning fans could potentially have to wait until December 2021 to see any new footage for Season 10.
As for what viewers can expect when the Season 10 trailer does make its debut? Well, If the past sneak peeks are anything to go buy, the trailer should give fans an introduction to the new cast as well as a look at some of the most dramatic moments to come as the show's stars attempt to transform their lives. There's also likely to be some very personal confessions from the show's cast, as the sneak peeks usually pull on our heartstrings. Season 9's saw one cast member heartbreakingly admit, "I wake up every morning and that's when it comes crashing down on me. This is not the life I wanted."
Keep your eyes peeled and ears open for more on "My 600-Lb Life" Season 10.
Source: Read Full Article