NCIS will be back this fall for season 20, the official beginning of the post-Mark Harmon (Leroy Jethro Gibbs) era. It will also mark the first full season where production is expected to return to pre-pandemic levels, with as many as 24 episodes. Eased protocols should also mean more appearances from the only star left in the cast who appeared in the NCIS pilot.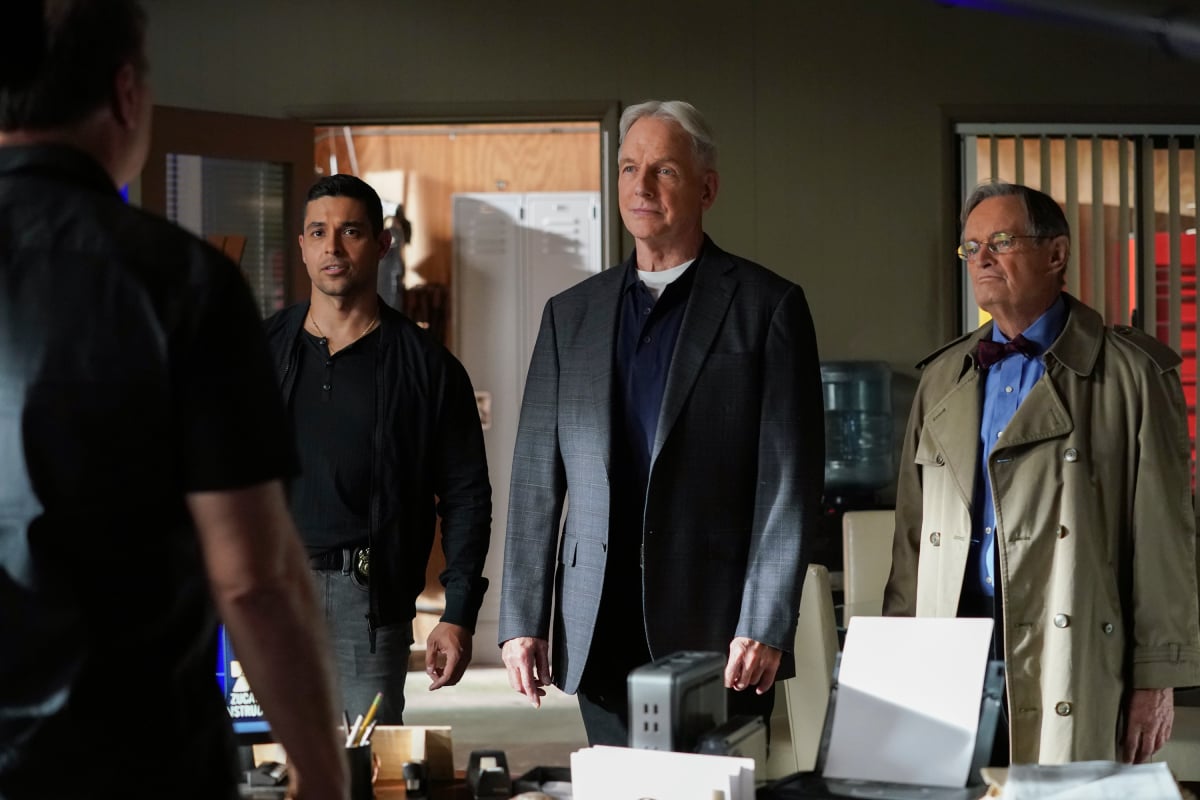 The pandemic severely limited David McCallum's role on 'NCIS'
David McCallum has played Dr. Ducky Mallard on NCIS since before the show premiered back in 2003. McCallum actually originated the role on JAG in a two-episode special along with Harmon's Gibbs, Michael Weatherly's Tony DiNozzo, and Pauley Perrette's Abby Sciuto.
Those two JAG episodes ended up serving as the NCIS backdoor pilot, and McCallum moved onto the series where he has remained for almost two decades. However, in 2017 he reduced his role on the show as a series regular and became a featured player. Ducky's job also changed at that time, as he retired from his Chief Medical Examiner position and became the NCIS historian.
https://www.instagram.com/p/Cdlal2VOLdy/
Now — at the age of 88 — McCallum only shows up in a handful of episodes each season. And in the past two seasons, his role was reduced even further due to the pandemic.
Still, after Harmon's exit, McCallum remains the only cast member on the show who appeared in the NCIS pilot. Agent Tim McGee (Sean Murray) and medical examiner Jimmy Palmer (Brian Dietzen) didn't show up until later in season 1.
EP Steven D. Binder says David McCallum is 'magical pixie dust,' hopes fans will see more of him in season 20
McCallum's role on NCIS has been heavily reduced since the pandemic started — and because of all the cast changes in the past two seasons. But NCIS executive producer Steven D. Binder says that will hopefully change in season 20.
https://www.instagram.com/p/CT0B0TWPEjP/
"I think it'll be probably about the same, possibly more," Binder said, per Express. "David McCallum, I say to him all the time, 'you are this magical pixie dust, wherever we put you, you're just this magical being who elevates every scene he's in with that David McCallum gravitas.' So we would love to have more."
'NCIS' writers were forced to put a lot of focus on cast changes in recent seasons
According to the NCIS boss, season 19 was a challenge for writers and production because of the pandemic protocols, Harmon's exit, and the arrival of two new characters — Gary Cole's Alden Parker and Katrina Law's Jessica Knight.
"One of the things that was difficult last season was that it wasn't a regular season. It opened up with all of our energies devoted to, how do we get Gibbs off the show? How do we give him the exit, for now at least?" Binder explained.
"And that takes a lot of energy and it takes a lot of time and it takes a lot of oxygen. Then we were cast with integrating two new characters into the show…and that also takes a lot of energy and a lot of oxygen."
https://www.instagram.com/p/CH8fTkHjnto/
Now that they will have "a little more headspace" in season 20, Binder thinks that fans will get more scenes with Ducky moving forward. He says that "at a bare minimum, you'll see him the same amount." And when fans do get more Ducky, NCIS will "use him in a way that's more effective, much like Mark Harmon."
"The fans can probably tell when we put him in things and he's just another star on the show versus when we actually devote our energies to making a story more about him, and those are always fantastic. He's never let us down in 20 years," Binder said.
NCIS will return to CBS with new episodes this fall.
Source: Read Full Article