NCIS: Los Angeles star Daniela Ruah has broken her silence following the news that the spin-off series will end after its 14th season.
Taking to Instagram, the actress shared a photo of her character, Kensi Blye, whom she has played since the series premiere back in 2009.
WATCH: Did you watch the crossover?
The caption read: "From season one to season 14, from 24 yrs old to 39, it has been an absolute dream. So many feelings to process and too many words to say. I will save them for a later date… I'm so so grateful to have been a part of this NCISLA family. The show lasted this long because of all of you."
Fans took to the comments section to react to the news, with many sharing their disappointment at the show coming to an end.
One person wrote: "This is devastating news, I just loved you guys! I will miss you playing Kensi Blye. How can this be happening?" while another added: "God I'm gonna miss u all so much, been watching since day one in 2009. Love you all."
MORE: NCIS stars' children: Mark Harmon, Vanessa Lachey, LL Cool J and more
RELATED: NCIS stars' famous families revealed: Mark Harmon, Michael Weatherly, Sean Murray & more
The news of the drama's ending was announced on Friday by the president of CBS Entertainment, Amy Reisenbach. In a statement, she said: "For 14 seasons, NCIS: Los Angeles has been a stalwart of our lineup with characters who were a joy to watch. It's no surprise this show succeeded as a global franchise.
https://www.instagram.com/p/CnquysXuiST/
A post shared by Daniela Ruah (@danielaruah)
Daniela shared her reaction to Instagram
"From Day 1, the cast, producers and crew were amazing Network/Studios partners, and their teamwork, talent and spirit vividly came through on the screen."
She added: "We are so grateful for the collaboration and remarkable run of these treasured members of our CBS family, and plan to give them the big sendoff they and their fans deserve."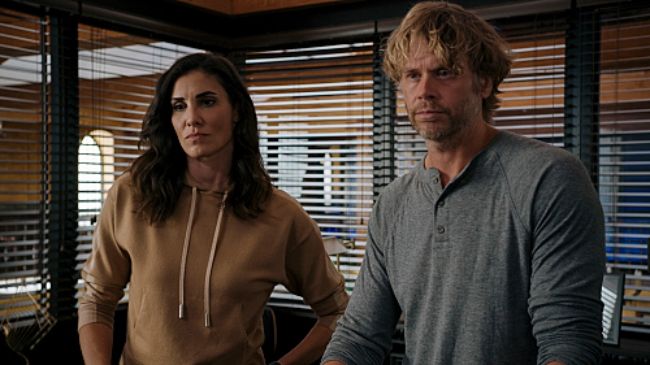 The show will end following its 14th season
LL Cool J also responded to the news on social media, writing: "This NCIS Crossover was a huge success!! Thank you to all our millions of fans around the world!!
"Some of our best ratings in years. After 14 seasons, this is the perfect time to end @ncisla on top of our game!!!"
Source: Read Full Article