Fans are just halfway through the second season of Power Book II: Ghost, and already we are being rocked to our very core. The Power Universe series chronicles the life of Tariq St. Patrick (Michael Rainey Jr.). In the aftermath of his father's death, fans have watched Tariq try and balance his life as a college student with his work as a drug dealer for the Tejada crime family. Moreover, Tariq has also been tasked with helping Monet Tejada's (Mary J. Blige) nephew Zeke Cross (Daniel Bellomy) navigate his studies.
However, Zeke has found himself caught in a web of lies that may cost him both his freedom, an NBA career, and his sanity. But will he ever learn the truth about his parents?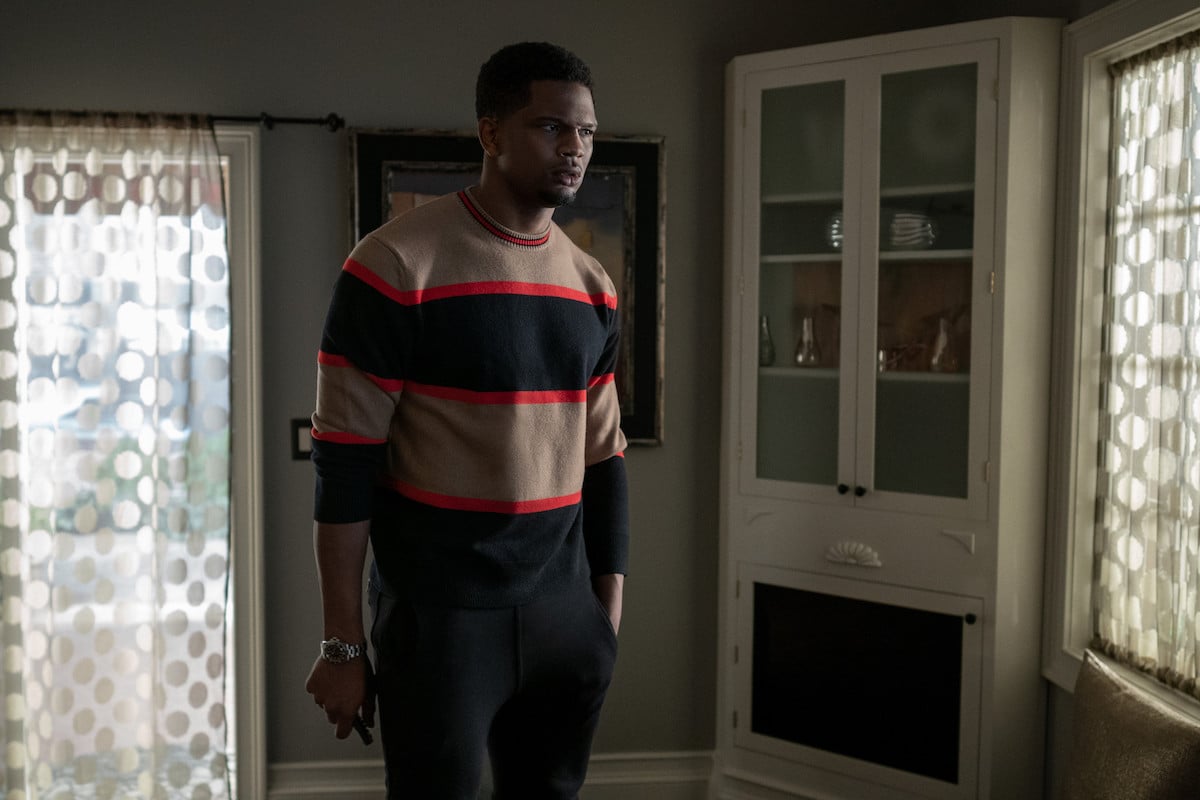 Zeke has become one of the most hated characters on 'Power Book II: Ghost'
Though Zeke was more of a side character in season 1 of Ghost, this season, he has emerged as one of the most pivotal characters on the show. Unfortunately, the aspiring NBA star has also begun to frustrate fans. Since he isn't exactly quick thinking, he's become the number one suspect in the death of Jabari Reynolds (Justin McManus).
"Zeke gotta be the dumbest character on power book 2," one fan commented via Express. Another added, "Calling it now Zeke getting killed on power book 2!" Another fan commented "Zeke is extremely slow #PowerBook2. I just don't understand lmao."
Monet was banking on Zeke being the key to the Tejada family's liberation from the drug game. Now, things aren't looking so promising.
Will Zeke learn the truth about his parents?
In episode 204, "Gettin' These Ends," we watched Monet scramble to try and raise the money for Zeke's criminal defense. However, fans were floored when it was revealed that Zeke is actually Monet's son that she conceived with her childhood sweetheart Mecca (Daniel Sunjata). He is not her nephew as we'd originally thought.
"We need to fight for Zeke now," Mecca told Monet near the end of the episode after putting the pieces together. "Let me do that, by your side. We'll save our son together."
Now, it's looking more likely that Zeke will find out the truth about his parents. If he does, we don't see it ending well at all.
Will Zeke die in 'Power Book II: Ghost'?
Though Mecca and Monet appear to be willing to do everything in their power to protect their son, Zeke could likely get in his own way. Since he's not a quick thinker, he could easily implicate himself further into Jabari's murder. Moreover, if he does discover his true parentage and word gets out to either Monet's husband Lorenzo (Berto Colon), or her son Cane (Woody McClain), things could get very bad for Zeke.
Also, despite his love for Monet, we don't see Mecca having a lot of patience for Zeke. After all his character description reads via Deadline, "He is calculated, manipulative, and dangerous."
With a ton of twists and turns promised this season, we're going to have to wait to see how all of this pans out.
Source: Read Full Article