Erika Jayne's remarks about the plane crash victims' families stunned Kathryn Edwards from The Real Housewives of Beverly Hills. Edwards does not believe that Jayne has any empathy for Tom Girardi's former clients and thinks Jayne has bought into the notion that she is the true victim.
Does she really feel for the plane crash victims?
Girardi was accused of embezzling funds from plane crash victims' families and used the money to support his and Jayne's lavish lifestyle. Jayne came under fire during the RHOBH reunion for talking about how hard her life has been since the allegations surfaced.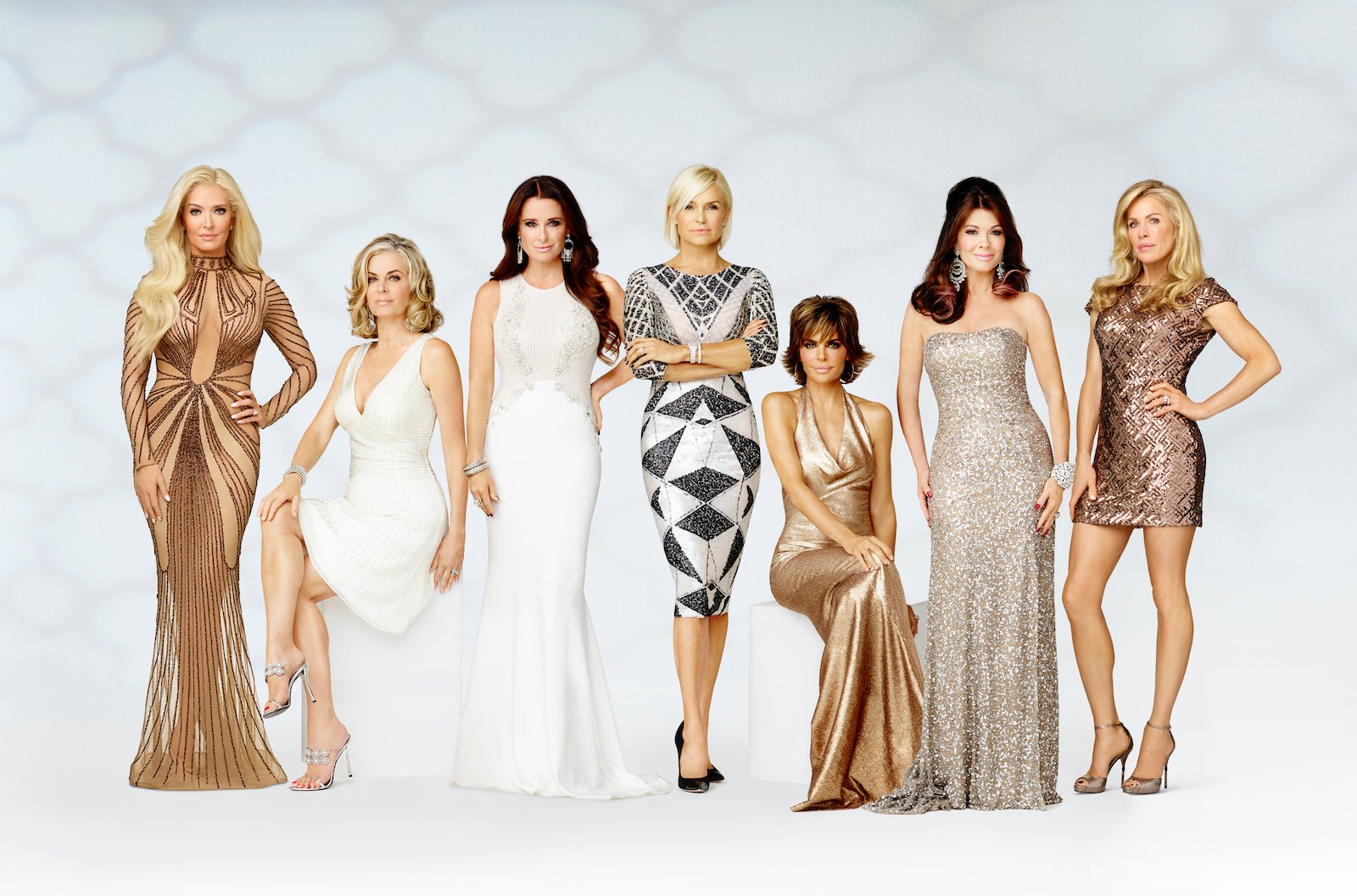 "When one of them asked her, I think it was, Garcelle [Beauvais] asked her about the victims and how come [she didn't talk about them], and she said, you know that she does feel bad really," Edwards said on the Behind the Velvet Rope with David Yontef podcast.
But Edwards doubts Jayne has any emotion or feelings for Girardi's former clients. "When was anyone gonna pick up on that?" she questioned. "When, when did we witness that emotion? When did she, you know, post anything to the victims? They are seeing all of this. If she's looking like she has any sympathy or it feels bad for them, why are they all saying the same thing we are? Clearly, the message isn't getting to them."
The cast also observed how Jayne's Instagram continues to focus on her feelings but she's said nothing about Girardi's clients on social media.
Kathryn Edwards says 'It's not about you' to Erika Jayne
Jayne implied that her attorney prevented her from expressing any emotion toward the clients on social media.
"She doesn't have that in her," Edwards observed. "She doesn't feel bad for them. And if she said she felt bad for them and really tried to say that she did I really doubt that it would come across as sincere. When she said it today, it was angry. I didn't feel one bit of sensitivity in that."
Edwards doesn't think Jayne is truly connecting with how horrible and painful it is for the actual victims. "No, she doesn't [care]," she said. "And why if she really feels that, does it only come out when someone asks her to say it. She never offers that up on her own. She only responds after someone kind of holds her to it. And every time someone says something it's always coupled with, 'Are you kidding me? You think I don't feel bad. Look at my life.' It's not about you. Believe it or not. It's not about you." 
She's drinking the 'Erika Jayne Kool-Aid'
"That just goes to show you she's not dealing with reality," Edwards added. "She doesn't see it. She really truly doesn't see it. I think she is drinking her own Erika Jayne Kool-Aid when, when he asked her, something about the money or something about the money. She said 'I do not work at Girardi Keese.' And all the financials kept there and whatever. And she doesn't know. Then she didn't answer the question. It was a yes or no question. And then he said, so you're saying no." 
"And she goes, there's your answer," Edwards said. "That's just, there's your answer. She didn't say yes, that's my answer. She didn't even answer the question." 
Source: Read Full Article