Season 3 of Netflix's Selling Sunset premiered in August 2020 and has captivated viewers everywhere. A lot happened during that season, but the drama surrounding Chrishell Stause's divorce took center stage, especially towards the finale.
Fans have a lot to say about the drama, but cast member Maya Vander recently revealed that viewers might not have seen everything on the show. In fact, there were two important details that were left out of Selling Sunset.
What happened with Chrishell Stause's divorce drama on 'Selling Sunset'?
Stause married actor Justin Hartley in 2017, but their marriage broke down in late 2019. According to Stause, Hartley blindsided her with divorce papers out of nowhere.
"I found out because he texted me. Forty-five minutes later, the world knew," Stause said on Selling Sunset.
The show gave viewers a detailed look into how Stause dealt with the divorce. She left Los Angeles for a bit and went to visit family in St. Louis. When Stause returned to California, she bought a new place and was checked up on by cast members Mary Fitzgerald and Amanza Smith.
When Stause and her co-workers showed up at Christine Quinn's wedding later, Quinn and Davina Potratz shared their thoughts on her divorce. Quinn and Potratz were adamant about not placing the blame completely on Hartley. Rather, they wanted to hear both sides of the story before passing judgments, which made Stause upset.
Maya Vander reveals 2 things fans did not see on the show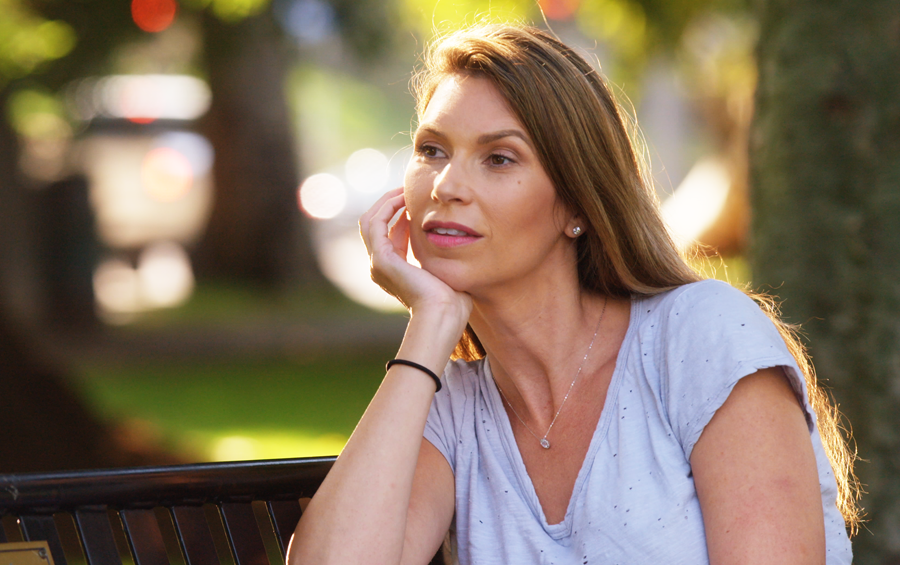 Viewers have not shied away from sharing their thoughts about Stause's divorce drama. However, according to Vander, there were many things fans did not get to see on the show.
For one thing, Vander shared that the show's editing might have made it look like Potratz was "attacking" Stause at Quinn's wedding, but there was more to the conversation.
"I wouldn't say she was really attacking," Vander said in an interview with Film Daily. "She was saying like a long sentence and obviously editing kind of like take bits and pieces and put one line and it looks like whoa… But I can tell Davina meant to support Chrishell and we talked about a bunch of other things in our conversation but obviously, it doesn't make it to the cut because it wasn't that interesting. So they take the most interesting part and they make like, the end of the world."
Additionally, Selling Sunset only showed two cast members visiting Stause after her divorce, but Vander shared that more people checked up on Stause.
"Christina reached out, Davina reached out, I reached out, but you know the producers show only one angle," Vander said. "Maybe some are not the most BFFs, but we all have the same goal and it's the success of the show… But I want to say that we all support each other, just in general."
Do the cast members get along better off-camera?
As with many reality shows, fans often wonder if some cast members might fake drama for ratings. According to Vander, there is "less drama" when the cast members are not filming, but there is also some drama behind the scenes that fans don't get to see.
"Off-camera, there is a little bit of drama actually that could be good if we would film it but we're not filming right now. So things happen also off camera," Vander noted. "I would think maybe a little more happened on the camera but there are definitely things that happen when we are not filming right now that could be interesting."
However, Vander pointed out that, because Selling Sunset focuses on a group of "six or seven girls," it's natural that there is always "something going on."
Source: Read Full Article