Sony has responded with a very short statement as the rumors that Andrew Garfield and Tobey Maguire will appear in Spider-Man 3 have ramped up.
Thanks to the pandemic, 2020 will be the first full calendar year in which Marvel has been able to release an MCU movie since 2009. Disney will be hoping that the movie world can get back to some semblance of normal in 2021 so that normal service can be resumed. Black Widow's release has already been delayed more than a year, pushing back the lengthy MCU schedule.
Those delays have led to some pretty big movies' release dates getting pushed deeper into 2021 and even as far as 2022. Spider-Man 3, which looked like it might never happen even before the world was gripped by a pandemic, currently has a tentative release date of December 17, 2021. Judging by what's rumored to go down in that movie, it will need to have been released before other MCU movies hit the big screen.
RELATED: Tobey Maguire And Andrew Garfield Sign On For Spider-Man 3 [Report]
It seems incredibly likely that Spider-Man 3 will be one of the MCU projects that welcomes to wider Marvel fanbase to the multiverse. Rumors that Andrew Garfield and Tobey Maguire, who have both played Spidey in the past, will join the cast have been rampant this week. So rampant that Sony, who owns the movie rights to the web-slinger, felt forced to respond via a short and sweet statement.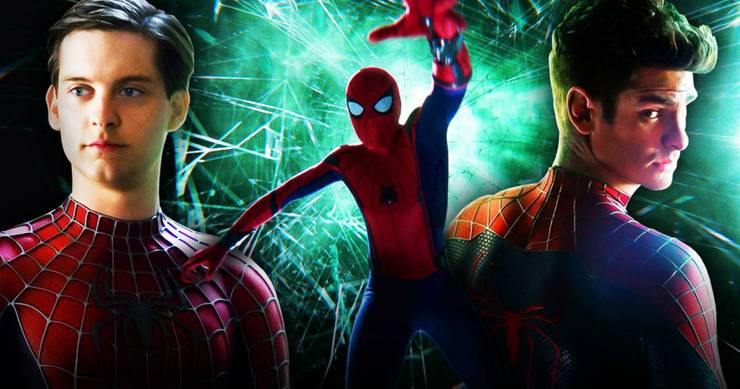 "Those rumored castings are not confirmed," was all a representative from Sony Pictures had to say on that matter. Honestly, that sort of response will likely only further the rumors. The way it's phrased and the lack of detail makes it sound like even though Maguire and Garfield aren't attached to the project yet, talks might well be ongoing and the pair will return to red and blue webbed suits one more time.
Then again, with a little more than a year until the movie is set to hit theaters, you'd hope that the cast had been confirmed and reported to set by this point. Then again, with the world the way it is now, most industries are being forced to work in a rather unconventional manner. Fingers crossed we get to see at least three Spider-Men line up in Spider-Man 3, and maybe even four if Miles Morales joins the party.
Source: Read Full Article