There are lots of reasons to quit a job. Rarely is it an easy decision to do so — after all, jobs provide humans and their families with the money to buy things they need, like food and shelter, while also providing a way to kill eight or more hours each day. Working in entertainment is a special and privileged kind of employment — actors get creative and personal fulfillment from making art and doing what they love. And that doesn't even count the very attractive benefits of working on a hit TV series, including what is normally a huge weekly salary and the adoration of millions of fans.
However, TV show productions are just like any other workplace. There are good ones, and there are bad ones, places where the conditions are hostile or toxic, or where management treats its employees unfairly or offensively. Every now and then, the actors decide to leave these shows, either to protest the conditions, or because there is something inherently wrong and immoral about the program in which they appeared, and they cannot, in good conscience, stay with the project for a minute longer than necessary. Here are some actors who walked away from hit shows — to make a statement.
Jeffrey DeMunn quit The Walking Dead in the name of solidarity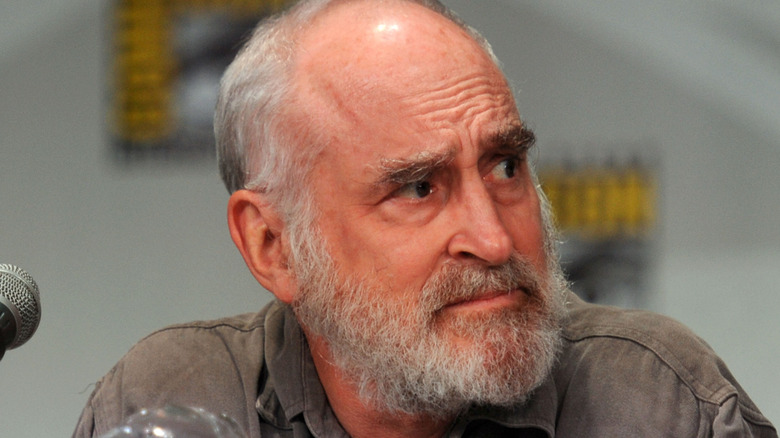 He's now certainly best known for his role as amiable, hat-wearing zombie apocalypse survivor Dale Horvath on the early years of AMC's "The Walking Dead," but before that, actor Jeffrey DeMunn was probably most recognizable for his role as the prosecutor who sends Andy to prison in "The Shawshank Redemption" or his supporting roles in "The Green Mile" and "The Majestic." What do "The Walking Dead" and those three movies have in common? They were all helmed by writer-director Frank Darabont.
Neither actor nor filmmaker would stay with "The Walking Dead" for long. After one season, Darabont and AMC engaged in multiple spats over differing viewpoints on how to present the show moving forward. In July 2011, AMC fired Darabont from the show he created. And in a middle-of-Season-Two episode, DeMunn's character was killed off — a creative decision that was his idea. DeMunn could not stand being part of a show that had treated his close collaborator in what he viewed as such a harsh and dismissive manner. "I was furious about how Frank was pushed out of the show," DeMunn told Cleveland.com. "I spent a week not being able to take a full breath. And then I realized, 'Oh, I can quit. So I called them and said, 'It's a zombie show. Kill me. I don't want to do this anymore.'" 
Dave Chappelle quit his show when it got misinterpreted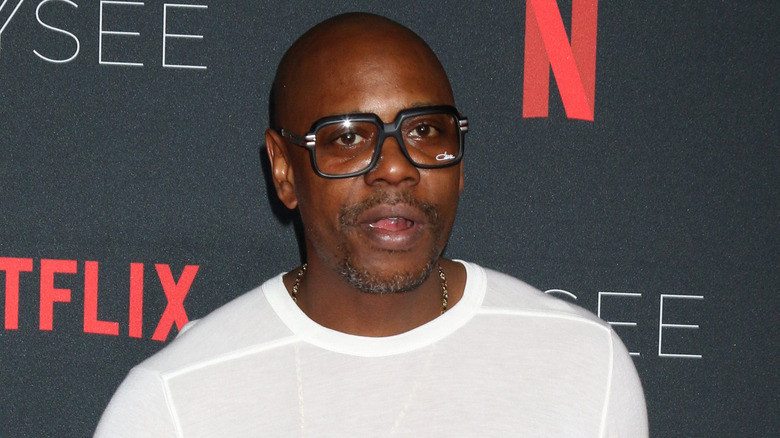 Sure, "Chappelle's Show" became extraordinarily popular in the early 2000s because of the broad and amusing characters played by star and creator, comedian Dave Chappelle, including squeaky-voiced drug addict Tyrone Biggums and a heightened version of singer Rick James. But "Chappelle's Show" offered audacious, envelope-pushing content that satirized race relations in America, including a sketch called "The Racial Draft" in which different cultures "claim" biracial celebrities as one of their own, a mock profile of Clayton Bigsby, a viciously racist Southerner who is also blind and doesn't know he's Black.
One edgy sketch proved so problematic for Chappelle that it would cause him to quit the show, fly to Africa to clear his head, and bring about the cancellation of "Chappelle's Show." "Stereotype Pixies" (which later aired in a special "Show" episode assembled without Chappelle's involvement) involved tiny magical creatures that urged people of different races to indulge in stereotypical behavior. For example, Chappelle portrayed an airline passenger asked to choose an in-flight meal; his pixie eagerly prodded the man to pick fried chicken. Chappelle played the pixie, too, appearing in blackface and acting in an over-the-top fashion of a Black character from early 20th century media representations. During the taping of the sketch, Chappelle heard a white person in the studio laugh. "It made me uncomfortable," he told Time. "As a matter of fact, that was the last thing I shot before I told myself I gotta take f***ing time out after this."
Michael Moriarty left Law and Order in the name of free speech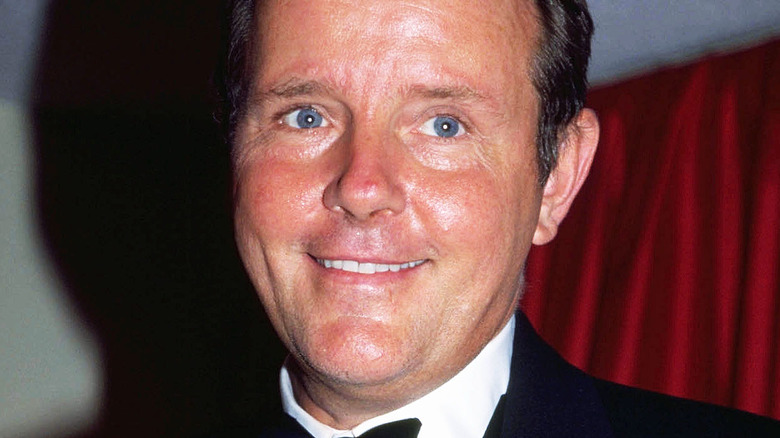 For the first four seasons of the venerable crime-and-courtroom series "Law & Order," Michael Moriarty played Ben Stone, the Executive Assistant District Attorney for New York. A calculating, ultra-intelligent defender of the law, Stone leaves the New York legal system entirely after a racketeering case witness he pressures into testified is murdered. That plot development was the result of Moriarty leaving "Law & Order."
His exit was nothing short of a one-man protest against what he perceived as filmmakers kowtowing to anti-freedom of speech forces in the federal government. In 1993, Attorney General Janet Reno and some U.S. lawmakers, per the Los Angeles Times, called for legislation to heavily reduce violence on TV, if TV producers didn't cut down on the violence first. Reno reached out to television professionals, holding a meeting with NBC executives where "Law & Order" producer Dick Wolf and Moriarty were also in attendance. According to reports, Moriarty was so upset by what he thought was Reno's contempt for TV and free speech that he held a news conference and took out ads in showbiz trade papers to publicly denounce the AG and her plans.
Moriarty couldn't get a grassroots opposition movement going and he was left so disappointed and angered by the American TV industry that he quit "Law and Order," telling CinemaRetro, "I had become an American dissident. I left for Canada not too long after that." 
Jack Paar objected to NBC censoring a Tonight Show joke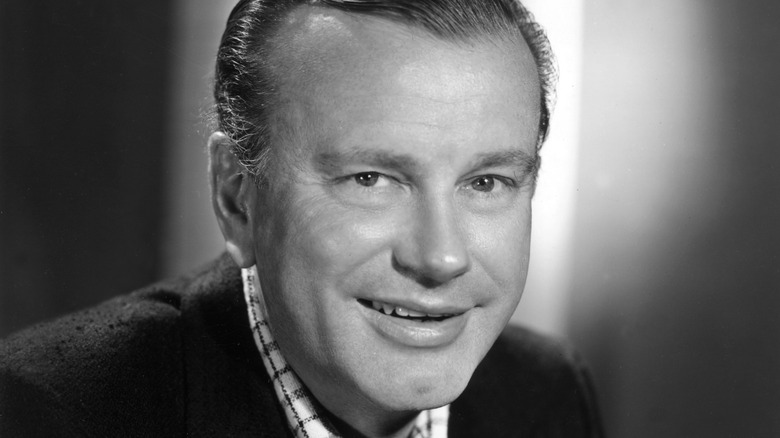 In 1957, Jack Paar became the second host of NBC's "The Tonight Show." Paar's tenure went swimmingly, until February 10, 1960. According to Legacy.com, Paar told what today seems like a very innocuous monologue joke about a woman who confused a small chapel with a "W.C." — that's an abbreviation for the now out-of-favor phrase "water closet," meaning a bathroom, or, more specifically, a toilet. The early 1960s were much more culturally conservative than they are today, and NBC's censored Paar's potentially offensive utterance of "W.C.," an initialized, euphemistic name of an appliance.
Paar was livid. According to Entertainment Weekly, he called a press conference for the day after that "Tonight Show" episode, whereupon he announced his intention to start some trouble on his program that evening. On "The Tonight Show" that night, Paar aired his grievances and then, voice wavering, said, "There must be a better way of making a living than this. … I believe I was let down by this network at a time when I could have used their help." Parr then walked off the set, in the middle of the episode, forcing a "stunned" sidekick Hugh Downs to host the remainder of the installment.
According to Vulture, NBC later apologized, and after three weeks, Paar returned to "The Tonight Show," where he'd remain until 1962. "When I walked off, I said there must be a better way of making a living," Paar joked. "Well, I've looked, and there isn't." 
Conan O'Brien refused to move The Tonight Show to tomorrow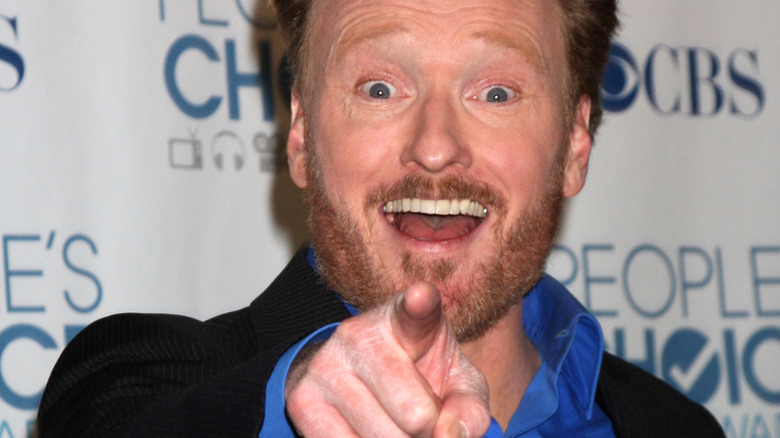 In 2004, shortly after Jay Leno signed a $100 million contract extension to keep hosting NBC's "The Tonight Show" for another five years (per Entertainment Weekly), Fox attempted to poach Conan O'Brien, host of NBC's "Late Night." According to Variety, that unnerved NBC, so, according to The New York Times, it re-signed O'Brien to stick around "Late Night" until 2009, and when Leno's contract expired in 2009, he'd get "The Tonight Show." Fast forward five years: Leno wasn't ready to retire, and NBC feared he would take his talents to a rival network. A few months after "The Tonight Show with Conan O'Brien" launched, NBC scheduled "The Jay Leno Show" in primetime.
The ratings for "The Jay Leno Show" were so bad that NBC could have cancelled it, but it still had the issue of dwindling viewership figures for O'Brien's "Tonight Show" to worry about. According to Entertainment Weekly, NBC proposed moving "The Jay Leno Show" to 11:35 p.m., sending "The Tonight Show with Conan O'Brien" to 12:05 a.m. O'Brien refused to play along, releasing a lengthy statement calling out NBC's actions. "Delaying 'The Tonight Show' into the next day to accommodate another comedy program will seriously damage what I consider to be the greatest franchise in the history of broadcasting," he wrote (via HuffPost). After that de facto resignation letter, O'Brien negotiated his exit from NBC in January 2010. NBC paid O'Brien $40 million to leave (via The Wall Street Journal) and gave "Tonight" back to Leno.
Sophia Bush suffered health issues on the set of Chicago P.D. and no one would help her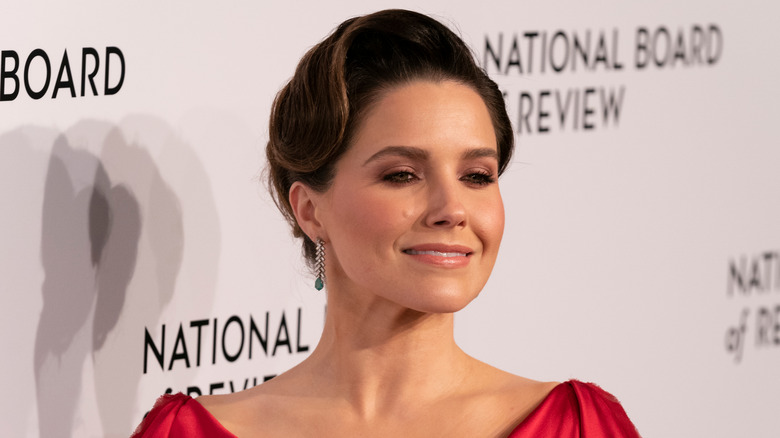 NBC and Dick Wolf expanded the growing "One Chicago" franchise in 2014, spinning off the action-packed police drama "Chicago P.D." from the emergency services series "Chicago Fire." One of the leads of the new series: Sophia Bush, well-known to viewers for her many years on the CW's young adult soap "One Tree Hill." She played Erin Lindsay, a juvenile criminal who became a police informant and ultimately an intelligence officer. The character left "Chicago P.D." after four seasons (she went to work for the FBI in New York), because Bush desperately wanted to be off of the show. 
The actor had difficulty with the series' on-location shoots during brutal Chicago winters, and as she said on the "Armchair Expert" podcast, her "body was falling apart" over the "internalized" stress of working on "Chicago P.D." Bush raised her concerns with producers, who she says refused to improve the workplace environment. "It was a consistent onslaught barrage of abusive behavior," she said. Bush asked to be released from her seven-year contract, but as her request was refused, she raised the stakes. "I said, 'Okay, you can put me in the position of going quietly of my own accord or you can put me in the position of suing the network to get out of my deal and I'll write an op-ed for The New York Times and tell them why.'" That got Bush her exit.
Robert Reed walked off The Brady Bunch to protest its technical merits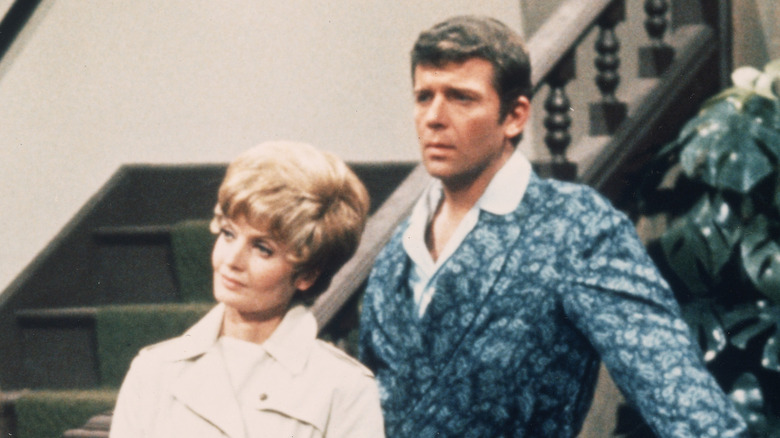 While an enduring hit in endless reruns, "The Brady Bunch" wasn't particularly popular during its original 1969 to 1974 run on ABC. In the 1973-74 season, the polyester-coated, blended-family sitcom ranked 54th out of 80 shows, and ABC cancelled it, not allowing for a proper, conclusive final episode. The plot is standard "Brady Bunch" goofiness — Bobby (Mike Lookinland) sells Greg (Barry Williams) a hair tonic that turns his hair bright orange, and just days before his high school graduation. In the final moments of the episode, Carol Brady (Florence Henderson) congratulates Greg on finishing school, and laments that his father is "out of town" and couldn't make it. It seemed odd that Mike Brady, a doting dad who was very close with Greg, wouldn't move things around to see his eldest son graduate high school, but "Brady Bunch" writers had to figure out some way to cover for actor Robert Reed's absence. So, what happened?
According to Sherwood and Lloyd Schwartz's recollection of the dust-up, which the show creator/producer team wrote about in their book, "Brady, Brady, Brady: The Complete Story of The Brady Bunch as Told by the Father/Son Team who Really Know," Reed took was unhappy over what he viewed as the scientific impossibility that hair tonic could change the color of one's hair in the manner depicted in the script. Yes, seriously. Apparently, Reed was a constant critic of such minor details, per ABC News, but Greg's orange hair was his breaking point, and so, he walked.
John Rhys-Davies tried and failed to get Sliders writers to create better scripts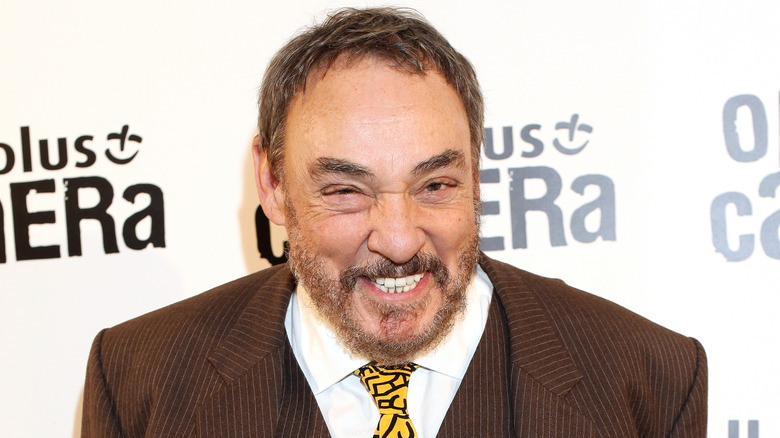 "Sliders" was a quirky, genre-bending show not easy to characterize. Incorporating sci-fi, adventure, and lots of humor, It was about a disparate group of people who "slide" through alternate timelines and parallel worlds, led by genius Quinn (Jerry O'Connell) and his mentor, Professor Arturo (John Rhys-Davies). Shows like "Sliders" are tough to market and generally earn a small but devoted audience, and for three seasons Fox aired the show to modest numbers — it never topped the #89 ranking it earned during its first season in 1994-95.
When Fox cancelled "Sliders" in 1997, the series slid on over to the Sci-Fi Channel. At that point, Rhys-Davies chose to take his leave, fleeing a show that he'd loudly hated for years. "I would go to [the writers] and complain," he told Digital Spy. "But they would say, 'John, why don't you just say the words as written?' And I'd say, 'I'll you what, I will actually say the words as written when you can actually write intelligent sentences!'" Rhys-Davies also called "Sliders" a mess of "incomprehensible gibberish" and "the single biggest missed opportunity of my life."
Roy Scheider couldn't stand the retooling of SeaQuest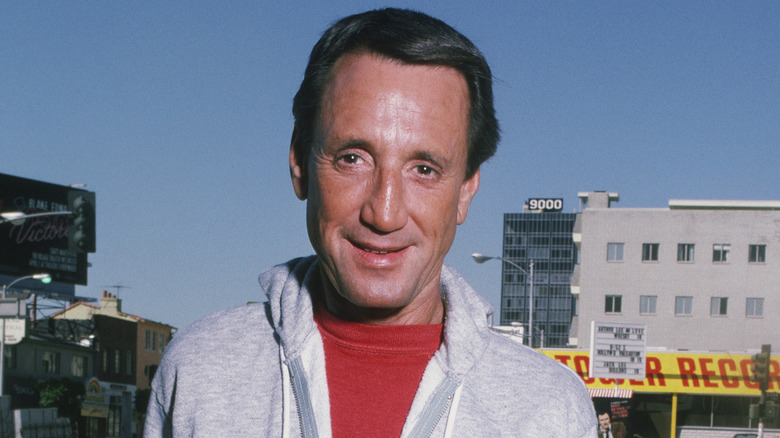 In the 1990s, movie stars didn't often deign to make television, so it was a pretty big deal in 1993 when NBC announced that its ambitious sci-fi series "SeaQuest DSV" (later renamed "Seaquest 2032) would star Roy Schneider, the star of the mega-blockbuster "Jaws" and a two-time Academy Award nominee for acting in "All That Jazz" and "The French Connection." Scheider played Captain Nathan Bridger, the man in charge of an advanced submarine in the distant 21st century. (He was kind of the Captain Kirk for what was essentially deep-sea "Star Trek.")
The show ranked a mediocre #50 in the 1993-94 TV ratings, but NBC renewed it anyway. According to the Orlando Sentinel, the network also ordered a complete overhaul of the show to bring in a bigger and broader fan base. That transformed what Scheider thought was an interesting and well-rounded show into one that he called "Saturday afternoon 4 o'clock junk," "old, tired, time-warp robot crap," and "total childish trash." Scheider then spent most of the second season of "SeaQuest" attempting to get out of his "SeaQuest" contract so he could move on. Finally, during the series' third (and ultimately last season), his wish was granted, and Captain Bridger seemingly died in an underwater accident.
Daniel Dae Kim and Grace Park weren't paid as much as their white "Hawaii Five-O" costars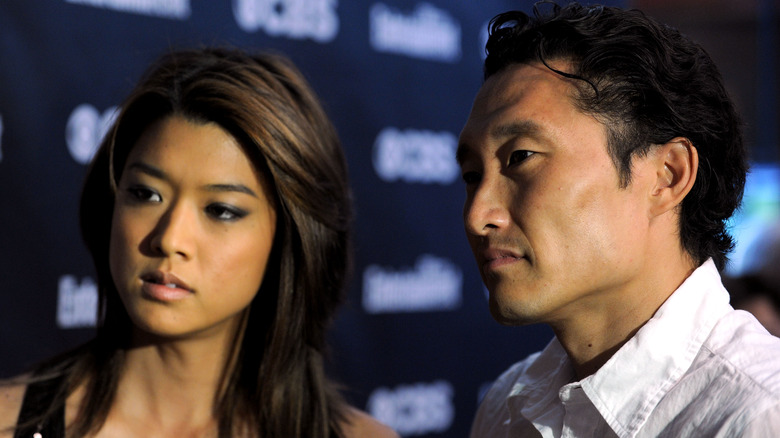 "Hawaii Five-O" is one of the longest-running crime dramas in history, originally airing on CBS from 1968 to 1980, then picking back up for at least another decade thanks to the 2010 reboot. Like most other shows in the crime procedural genre, latter-day "Five-O" was an ensemble series, anchored by four main actors: Alex O'Loughlin (as Steve McGarrett), Scott Caan (Danny Williams), Daniel Dae Kim (Chin Ho Kelly), and Grace Park (Kono Kalakaua).
Just before production began on the reboot's eighth season in 2017, Kim and Park teamed up to renegotiate their contracts. Per The Hollywood Reporter, they both sought "significant" pay raises which would bring them to a salary level near or at that of O'Loughlin and Caan. A CBS source told THR that race was never a factor in the situation, but it's worth noting that the higher-paid cast members are white, and the actors making less are Asian-American. After CBS declined to provide pay parity, Kim and Park quit the show.
In a Facebook post, Kim wrote, "I encourage us all to look beyond the disappointment of this moment to the bigger picture. The path to equality is rarely easy." Grace was a bit more vague in her public statements about her exit, only going so far as to tell EW that there were "a number of factors spanning the show that affected the non-renewal of [her] contract," and that she ultimately left because it was "what was best for [her] integrity."
Mandy Patinkin loathed the violence of Criminal Minds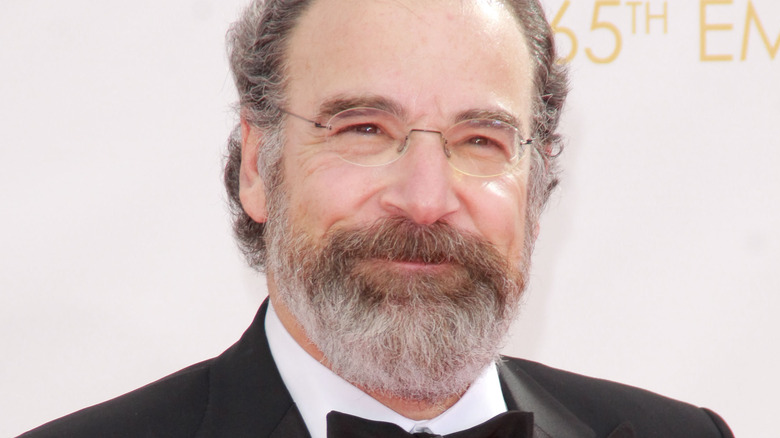 It's no exaggeration to call Mandy Patinkin one of the most celebrated actors of his generation. He'd be a legend if the only thing he'd ever done was play sword-wielding revenge-seeker Inigio Montoya in the classic 1987 film adaptation of "The Princess Bride." He's a giant of the stage, too, winning a Tony Award in 1980 for "Evita" and earning two more nominations for "Sunday in the Park with George" and "The Wild Party." He took on his first regular TV series role in 1994 on the medical drama "Chicago Hope," and although he won an Emmy, he quit after two years to spend more time with his young children. A decade later, he returned to CBS as part of the cast of the extremely dark crime procedural "Criminal Minds." Once more, Patinkin left a show after two years, citing "creative differences," per Variety.
Five years later, in an interview with New York Magazine, Patinkin revealed that he quit the show as a personal protest against the show's harrowing content. "The biggest public mistake I ever made was that I chose to do 'Criminal Minds' in the first place," he said. "I thought it was something very different. I never thought they were going to kill and rape all these women every night, every day, week after week, year after year." He added that viewers "use this programming as their bedtime story," and that "Criminal Minds" is not "what you need to be dreaming about."
Source: Read Full Article