Sometimes it's nice to go back to The Blacklist Season 1 when things were simpler. The mystery of Red's identity was just starting to unfold and Liz Keen was still a rookie agent in the FBI. Fans hadn't quite come to hate her character so much as many of them eventually did. In The Blacklist Season 1, Red and Liz have dinner together and Red orders her an interesting cocktail. In season 8, Liz met her end, but fans can still make this classic cocktail in her memory.
Red orders Liz a drink in 'The Blacklist' Season 1
In The Blacklist Season 1 Episode 2, the FBI task force hunts down a blacklister known as "The Freelancer" who assassinated his targets by creating large-scale disasters. Red tells Liz he knows of someone who may be able to tell the task force the Freelancer's next victim. The FBI arranges for Liz and Red to meet this mystery person at a restaurant in Montreal.
At the restaurant, Liz and Red have time to chat. Red orders Liz a cocktail, although she asks for a glass of Chardonnay. "Aviation cocktail. It's from the '20s," Red tells her. "Tastes like spring, doesn't it?" For fans who wanted to try this pretty drink, look no further.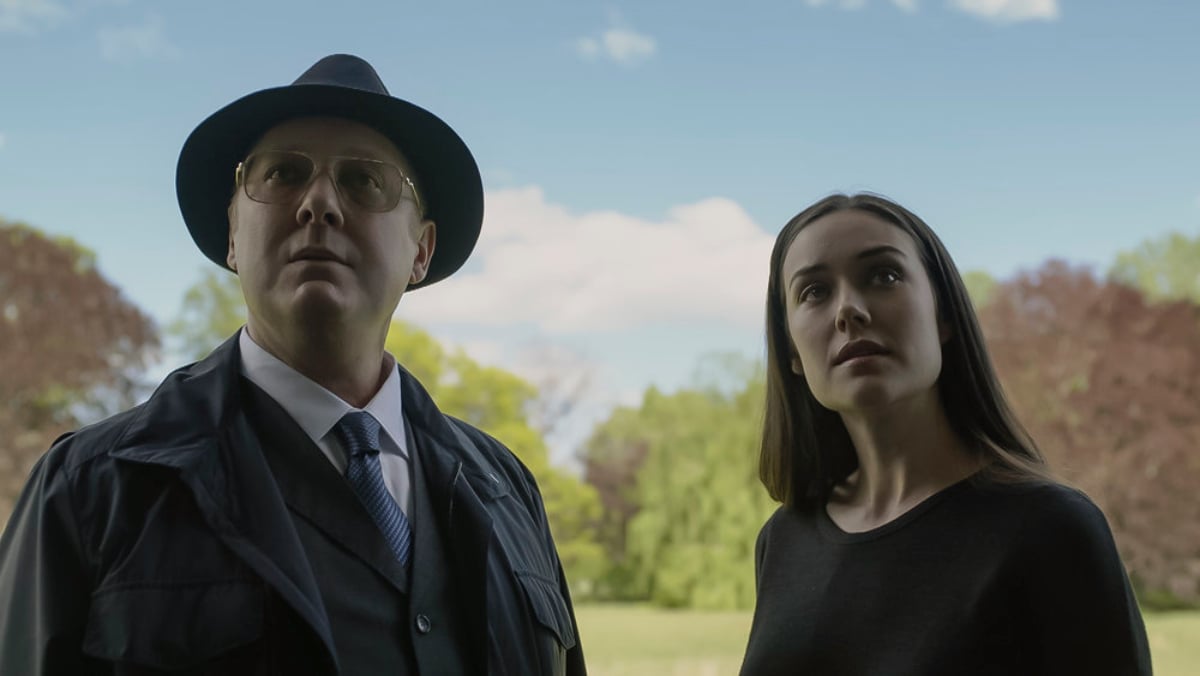 How to make the Aviation cocktail from 'The Blacklist' Season 1
The Aviation is a classic cocktail from the early 20th century. Like the color of the sky, the drink should be a pale blue in color. Notably, the cocktail shown in episode 2 of The Blacklist was far too bright in color.
"First published in 1916, it was meant to symbolize the wonder of the quickly expanding field of aviation," IMDb states. "The Aviation is made with top-shelf gin, Maraschino liqueur, Crème de Violette, and fresh lemon juice. Normally the drink would appear a much lighter blue, reminiscent of the sky, hence the name."
According to Gothamist, Hugo Ensslin, the head bartender at the Hotel Wallick on Broadway and 43rd Street, invented the drink. A commenter on the website pointed out that Crème Yvette was originally used instead of Crème de Violette. However, since Crème Yvette can be hard to come by, this recipe from Fine Cooking will do just fine:
"2 fl. oz. Gin
.75  fl. oz. Fresh Lemon Juice
.25 fl. oz. Maraschino Liqueur
.25 fl. oz. Crème de Violette 
Shake all ingredients with ice and strain into a cocktail glass."
What happened to Liz Keen in 'The Blacklist'?
The Blacklist is back for season 9, this time without Liz. In the season 8 finale, it seemed like Liz would finally learn the truth about Red's identity. She met with the mysterious man one last time but ended up getting shot and killed by one of Townsend's men. Liz died in Red's arms, having never learned the truth about his identity.
Liz actor Megan Boone was written off the show after she expressed a desire to work on other projects. Things are certainly different without Liz, but at least fans still have James Spader's Red and can enjoy an Aviation cocktail while they watch the show.
Source: Read Full Article