The Blacklist star Harry Lennix has played Harold Cooper on the series since the beginning. Cooper is the Assistant Director for Counter-terrorism at the FBI. The Blacklist fans are used to watching him lead his task force and deal with Raymond "Red" Reddington. However, Lennix has been in quite a few other roles. Fans can watch him search for love in a heartwarming new holiday movie this year.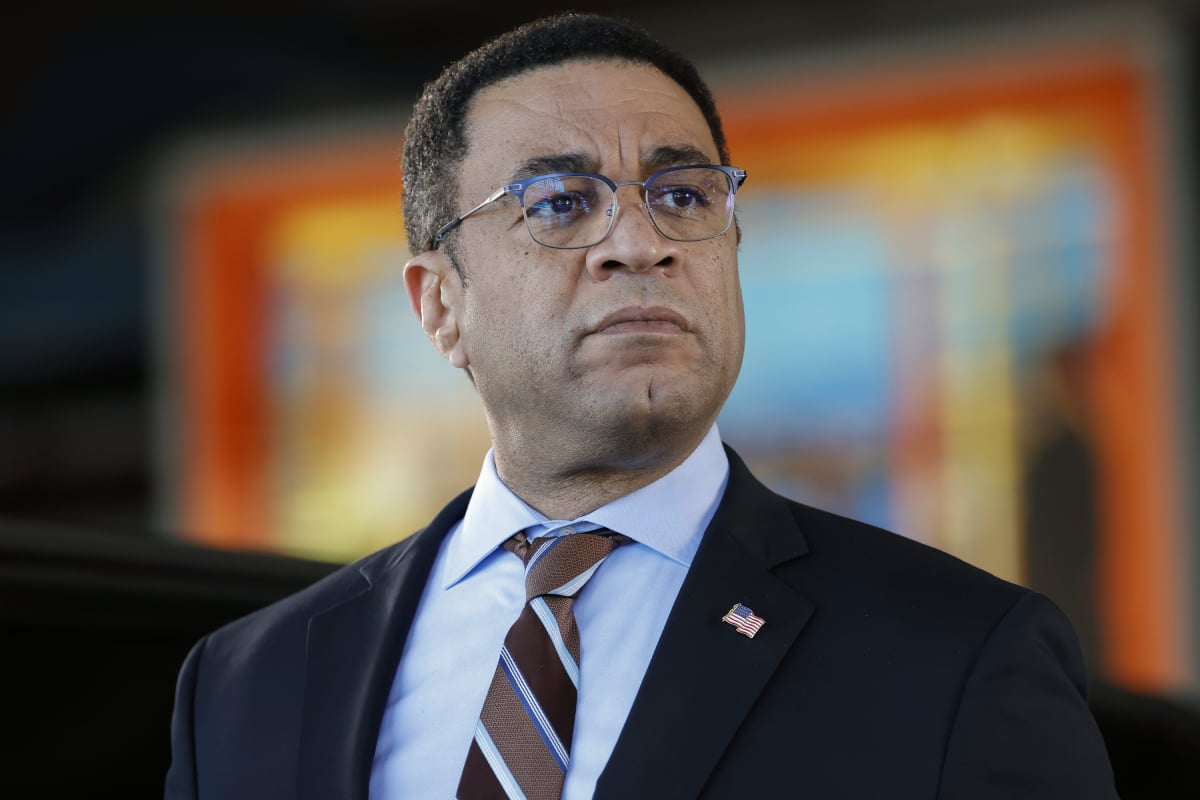 Harry Lennix plays Harold Cooper in 'The Blacklist'
The Blacklist characters have their fair share of love interests, including Harry Lennix's character. Cooper is probably the most successful in his relationship. He is married to a woman named Charlene, though things aren't always easy between the two of them. Charlene has a history of infidelity with the couple's neighbor Doug Koster. In The Blacklist Season 9, this storyline comes back to haunt the Coopers.
In episode 4, Koster turns up dead, and Cooper can't remember what he was doing on the night in question. He is also missing a round from his service weapon. It seems like Cooper could have killed the man, but perhaps someone is framing him for Koster's death. Cooper and Charlene also adopted Liz Keen's daughter Agnes following her death in the season 8 finale.
Watch Lennix in a new holiday movie
If fans want to see Lennix in a more heartwarming role than The Blacklist, they're in luck. Lennix stars in a new holiday movie on the Hallmark Channel titled A Christmas Together With You. Lennix plays Frank, a widower and father figure to a young woman named Megan. Frank finds a picture of his high school sweetheart named Claire, and Megan convinces him to embark on a road trip to track her down and win her over.
Things don't work out as easy as the pair might have expected. Along the way, Megan runs into a man named Steve who she can't seem to shake. Steve happens to own the lodge where Frank and Megan eventually track down Claire. The pair warm up to each other and Megan finds that she too might get a second chance at love.
What else has Harry Lennix been on besides 'The Blacklist'?
Lennix has had quite an impressive career. Besides Lennix's role in The Blacklist, he has had roles in action movies including Man of Steel, Batman vs Superman: Dawn of Justice, Zack Snyder's Justice League, The Matrix and The Matrix: Reloaded.
Lennix is an Oscar Award-winning actor who also champions important issues. According to The Hallmark Channel, in 2019 he was named Ambassador for the Prostate Cancer Foundation. Lennix spreads word of the importance of early detection of prostate cancer through PSA's and public speaking. He also serves as Spokesman for NOBLE, the National Organization of Black Law Enforcement Executives, and is a board member of Reading Rescue, a training program for educators teaching reading skills to at-risk elementary school children.
Source: Read Full Article