The Bold and the Beautiful viewers are some of the most vocal fans out there. The CBS soap opera has been around for decades, acquiring a significbant fan base that isn't shy to speak their minds, especially when it involves the show's relationships. 
Some of the pairings on The Bold and the Beautiful have received fans' approval; others have received trashing on all fronts. Viewers have recently called out the show for not giving a central character a genuine love interest in years.
Thomas Forrester's dating history on 'The Bold and the Beautiful'
Thomas's first relationship started when he was 18 years old. He became involved with Hector Ramirez's daughter Caitlin. However, the two parted ways when she started seeing Rick Forrester. Then, Thomas moved on to Gabriela "Gabby" Moreno; they shared the grief of having lost a mother. (Taylor was presumed dead at the time.)
Thomas and Gabriela got married to prevent her from getting deported. Ridge was against the marriage while Taylor was for it. She even went to great pains to help Gabby become a legal citizen. However, after all of that, Gabby and Thomas called it quits, annulling their marriage.
Thomas developed an attraction to Brooke, his father's longtime love interest when he kissed her on stage while promoting his fashion line Taboo. Thomas denied having real feelings for Brooke. He insisted the kiss was meant to get the clothing line good press. However, he kissed her again on a plane back home, convincing her to keep it a secret.
Thomas began noticing Caroline Spencer when she joined Forrester Creations. They started dating, but Rick interfered with their relationship. It ended with Thomas pushing Rick out of a window. Caroline, who witnessed this, broke up with him. But they rebounded, resulting in baby Douglas.
Thomas had a brief will-they-won't-they with Sally, but it never went anywhere. When Caroline died following her illness, Thomas developed an infatuation with Hope, pursuing her aggressively despite her being with Liam. The pursuit ended in marriage, which Hope annulled when she realized Thomas was a bad guy.
Fans don't understand why Thomas hasn't had a real love interest in recent years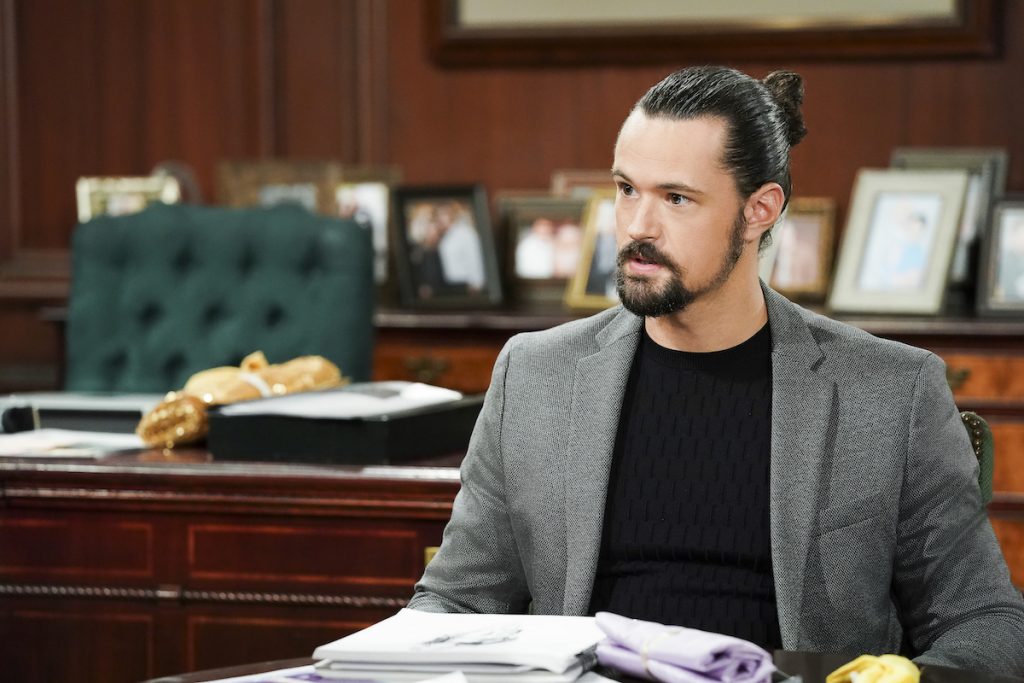 Thomas's storylines have majorly involved him being a villain, hell-bent on acquiring full control of Forrester Creations. The Bold and the Beautiful hasn't given him a major arc in the love department, especially after Caroline's death.
Even when he returned to the show, Thomas lacked a solid relationship or love interest, unlike those around him who always have multiple women fighting over them. This detail hasn't gotten past fans of the show who think The Bold and the Beautiful has been unfair.
In a recent Twitter post, some fans asked why there has been a delay in giving Thomas a love life. One fan asked, "Why is Thomas on the show if he's NEVER getting a relationship? It's a soap, it's been years and he's popular. What's the issue? If its budget bring back the doll," referencing Thomas's hallucination episode that saw him make out with a mannequin.
Another The Bold and the Beautiful fan said, "True, he had Caroline, then Zoé and the doll… But that was indeed ages ago. Mind you I'd hate to see him with Paris."
Thomas is currently tied to Paris Buckingham on 'The Bold and the Beautiful'
Thomas's latest potential conquest will be Paris, one of the Buckingham sisters. The two began living together when she revealed she was searching for an apartment. He invited her to live with him and even tried convincing her to go out with him.
Paris, however, shut him down, reminding him that she and Zende were together. Other than Paris, Thomas doesn't seem to have any solid love interests coming his way any time soon. But we will have to wait and see.
Source: Read Full Article