TL; DR:
Kim and Barry Plath of Welcome to Plathville have hit a rocky patch in their relationship. 
Barry admits he's "missed lots of opportunities" to show Kim he loves her.
He fears he and his wife might heading toward divorce. 
Ethan and Olivia and Max and Moriah aren't the only Welcome to Plathville couples who've recently had some relationship drama. Kim and Barry Plath are also reevaluating their marriage. Is it possible the TLC stars might be headed for divorce? Barry seems to think it's a very real possibility.  
The 'Welcome to Plathville' stars have 'gone through a lot in the past few months' 
Kim and Barry have been married for more than two decades. The couple has nine living children: Ethan, Hosanna, Micah, Moriah, Lydia, Isaac, Amber, Cassia, and Mercy. They also had a son named Joshua who died in an accident in 2008.
Barry works as a transportation planner while Kim stays home with the children. But with their older kids growing up and moving out of the family home, she now has more time on her hands. Recently, she's started to explore interests outside of her family life. Specifically, she's been rediscovering her passion for dance and recently opened a studio in the family's hometown of Cairo, Ga.
As Kim reconsiders her priorities, she and Barry have found themselves growing apart.
"Kim and I, we've gone through a lot in the past few months," Barry said in a recent teaser for the show's May 31 episode (via Twitter).  "The feedback I'm getting is she isn't happy. There was this whole issue of just taking her for granted." 
Barry realizes he could have done more to show Kim that he loves her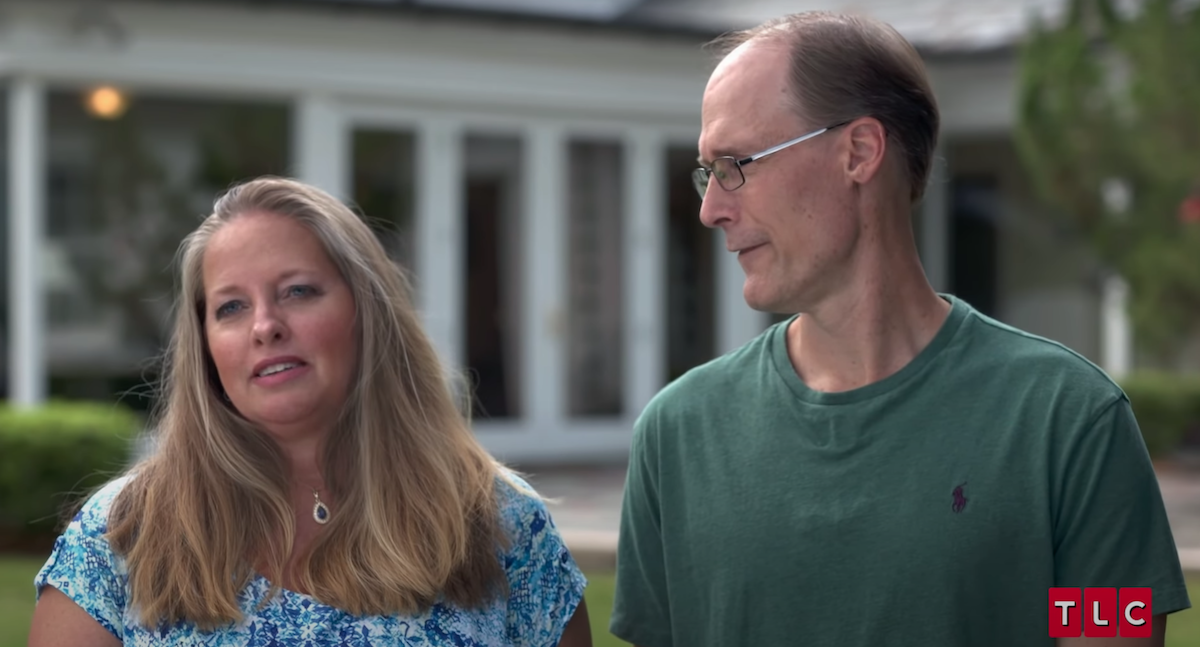 For Barry, hearing that Kim was not getting what she wanted out of their marriage was "a real big wake up." He realized that while he thought their marriage was OK, she didn't feel the same way.
"The big issue is not winning her heart," he went on to say. "Looking back on my relationship I think I just missed lots of opportunities to show Kim I love her."
Barry said he'd been trying to take steps to show Kim that he does care, such as buying her the dance studio. But it may be a case of too little, too late. 
"It didn't turn her heart back to me," he said.
Is divorce on the table for the 'Welcome to Plathville' couple?
Kim and Barry are conservative Christians. Normally, divorce wouldn't be an option because of their faith. But with the way things are going, Barry is wondering if a split might be inevitable, especially now that Kim has taken to sleeping on the couch rather than in their shared bedroom.
"There's an emptiness," he said. "A shift has occurred."
He seems to think that Kim has already checked out of the marriage.
"There's effort that has to be taken in any relationship if you want to grow together," he said. "I sometimes feel like I'm in a marriage twilight zone. In some respects, I'm feeling left behind. I always thought marriage would be until I die, but in reality, it looks like it could end soon."
Welcome to Plathville airs Tuesdays at 10 p.m. ET on TLC.
For more on the entertainment world and exclusive interviews, subscribe to Showbiz Cheat Sheet's YouTube channel.
Source: Read Full Article