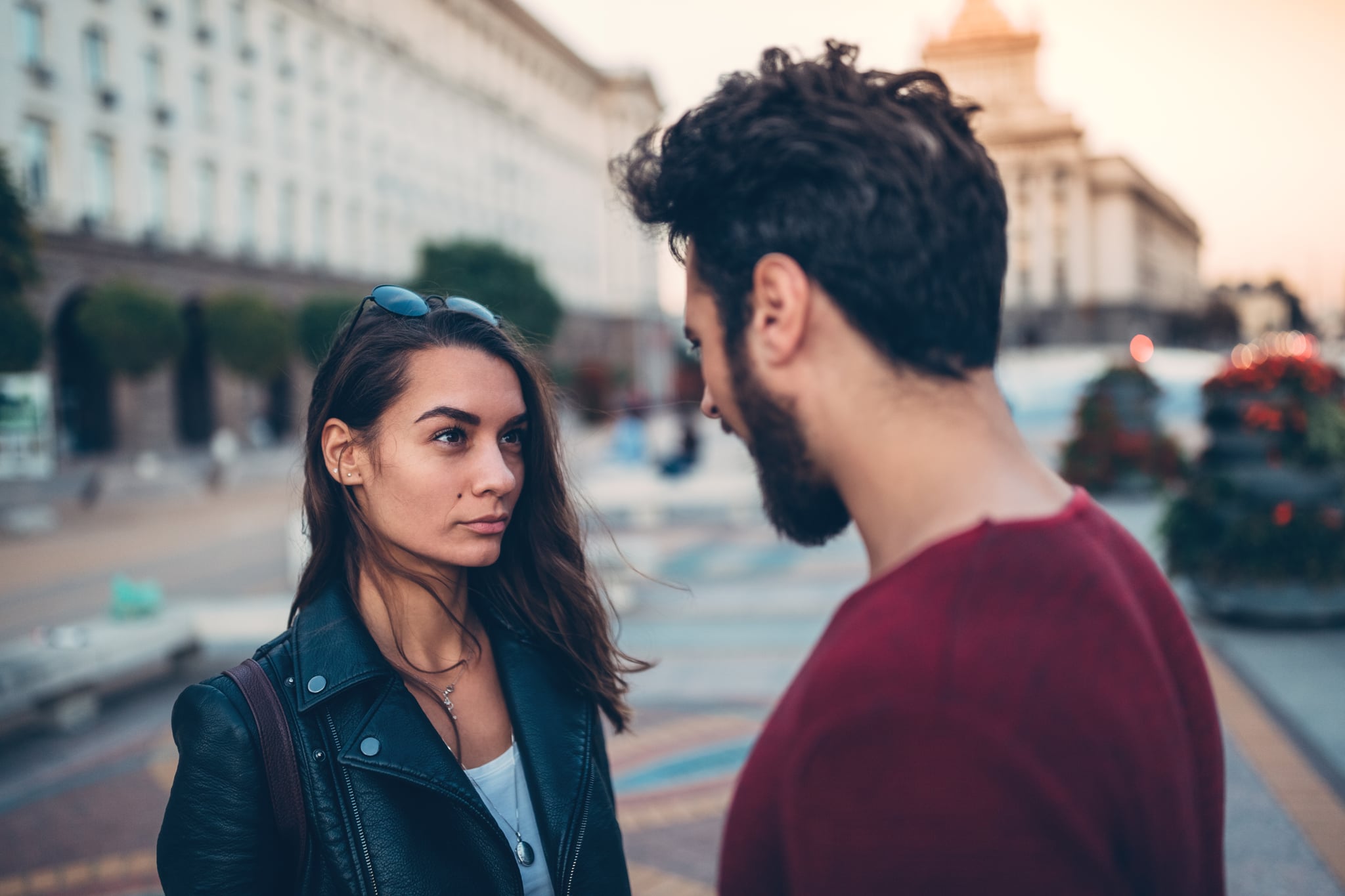 Have you ever been in a bystander situation — that is, the witness of harassment but not its target? What happened? Did you want to help? Did you know how? Intervening as a bystander isn't easy, but it's important, and that's why bystander intervention training exists. In the past year, we've seen hate crimes against Asian Americans increase 145 percent and anti-Semitic incidents reach an all-time high. Learning how to safely intervene in these situations is one way you can make a difference in your community. We spoke with three experts to learn more about bystander intervention training, what it looks like, and where you can sign up to take a class.
What Is Bystander Intervention Training?
"Bystander intervention training is designed to equip people with the skills they need to intervene in moments where they see red flag behavior, when they see something they know isn't right happening to someone else, and they want to or feel the need to step in and do something," Ashley Virtue, director of external relations at the National Conflict Resolution Center (NCRC), told POPSUGAR.
As Gabriela Mejia, a trainings and communications associate at Hollaback, explained, "the goal of bystander intervention training is to give folks the tools to intervene when they witness harassment, in a way that will help the person being harassed and keep everyone safe." Protecting the target of harassment is especially important in these cases. Virtue noted that the NCRC focuses on bystander responses that are effective and address the behavior in the long term, while protecting the target of the behavior from feeling shame or embarrassment.
But there's another goal beyond supporting the person who's being harassed, and that's to create accountability and send a message to the harasser that their behavior will not be accepted by the people around them. "There are times when I intervene as a bystander to support the person who's being targeted, and there are other times when I intervene because I don't want to go to a school or be part of a workplace where a racist or sexist joke is tolerated," Meg Stone, executive director of Impact Boston, told POPSUGAR.
Source: Read Full Article